Join us for a countdown of our favorite mason jar crafts!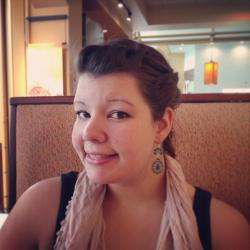 Jessica Griggs
Mason jars: they're not just for canning anymore! Mason jars sure have made a comeback in recent years, and we can see why. There are so many uses for these containers, from candles to soap dispensers, and everything in between. We jumped on the mason jar bandwagon and have absolutely no regrets. Why not check out a few of our favorite crafts involving mason jars and mason jar lids and get inspired to pick up a few today!
Snowman Luminary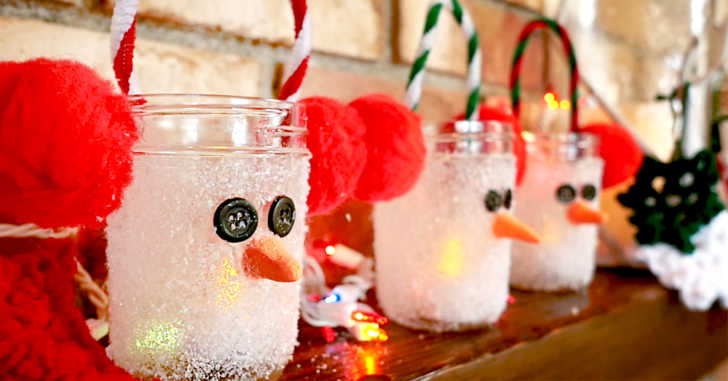 I love everything about this cute little craft; from the button eyes, to the use of mason jars, and the magical sparkly snow that glows when you light the candle. Plus, these little guys are so quick and easy! Get the full instructions here!
Fall Leaf Candle Holders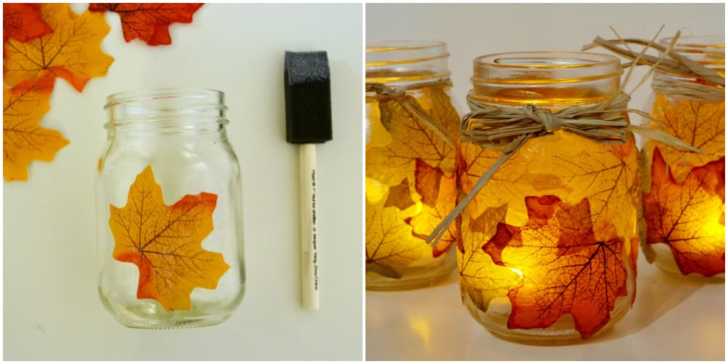 This is my kind of craft: minimum effort, maximum results! With just a mason jar, some silk leaves, and a glob of glue all wrapped in saran wrap, you can get these adorable fall luminaries! They make great candle holders, or you could fill with coffee beans or corn and stick flowers in them… the sky really is the limit here. See how it's done here!
Mason Jar Lid Pumpkin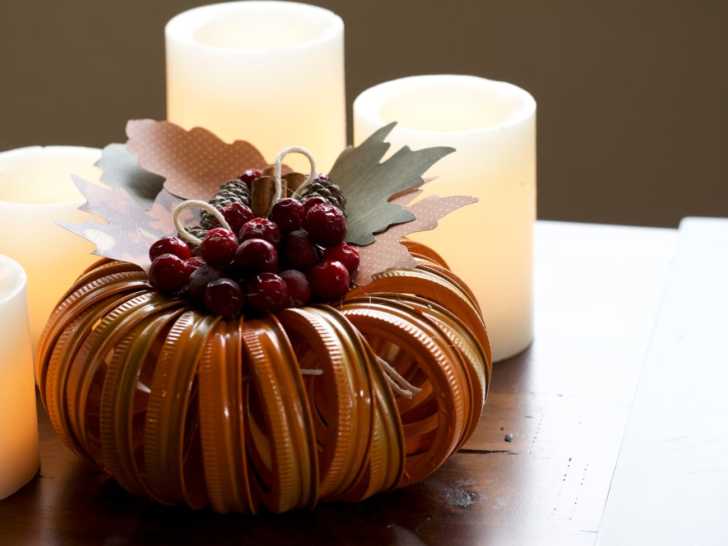 No part of the mason jar is left unused in the crafting world! We've got a mason jar craft that is accessible to everyone, particularly those of us who might fall into the "not crafty" category: a mason jar lid pumpkin. See how to do it here!