This whimsical pumpkin comes together with an unexpected ingredient!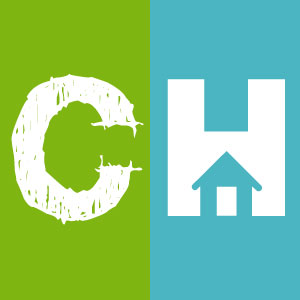 Crafty House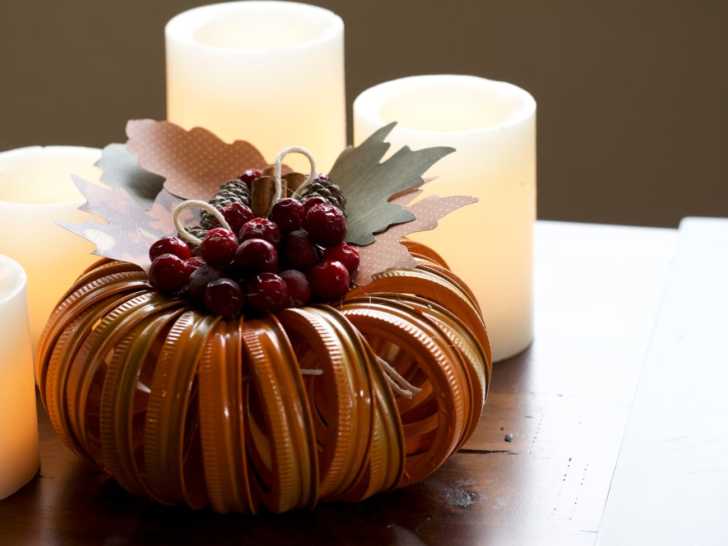 Mason jars are super handy for cooking, baking, and crafting. No part of the mason jar is left unused in the crafting world! We've got a mason jar craft that is accessible to everyone, particularly those of us who might fall into the "not crafty" category: a mason jar lid pumpkin.
You will need several lids to make this work, ideally about 25-30 to really fill out the pumpkin. And this simple project is literally held together by no more than a bit string and unfurls into a whimsical spiral shape. A few accessories and a coat of paint are all you need to bring everything together. And when we say 'simple' – we absolutely mean it. The most labor intensive part is waiting for paint to dry, should you choose to paint the lids at all.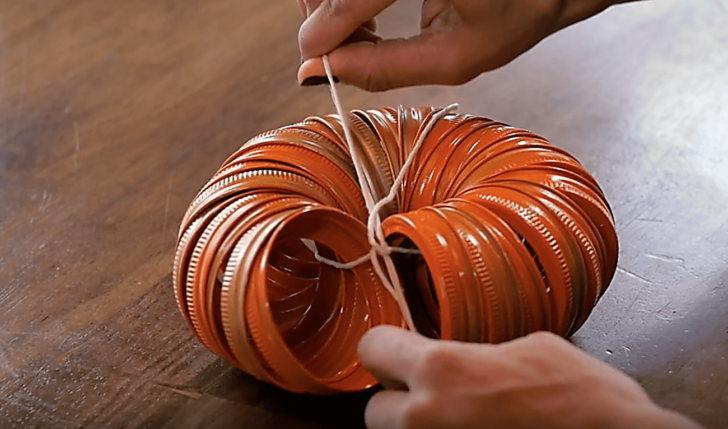 It's easy to accessorize the pumpkin: an artful bunch of cinnamon sticks are both visually appealing and will make the room smell divine; a few pieces of scrapbook paper cut into leaves will add some color; grab a few pine cones and colorful fall leaves to fill in the stem area. When you are satisfied with the finished product, place the pumpkin on your dining room table for guests to marvel at – we're sure everyone will declare how clever you are for putting this – and a whole Thanksgiving meal – together.
Supplies
— Several mason jar lids, all the same size (approximately 25-30)
— Twine or string
— Scissors
— Cinnamon sticks
— Orange spray paint
— Scrapbook paper
— Hot glue gun
Directions
— Spray paint mason jar lids orange, then let dry
— Tie mason jar lids together tightly, then fan out to create pumpkin
— Tie cinnamon sticks together with a bit of string or twine.
— Use hot glue gun to apply cinnamon sticks
— Cut leaves out of craft paper and glue around cinnamon sticks
— Add any extra flare with craft berries, pine cones, etc.