These projects are simple, cute, and extremely affordable!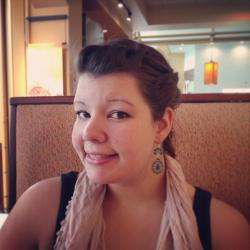 Jessica Griggs
It's no secret that we love crafting around here, especially when the projects are simple, cute, and extremely affordable! These DIYs can all be done with flower pots from the dollar store. It doesn't get much more budget-friendly than that! Go ahead and check out these clever DIYs in the list below.
Decorative Beehives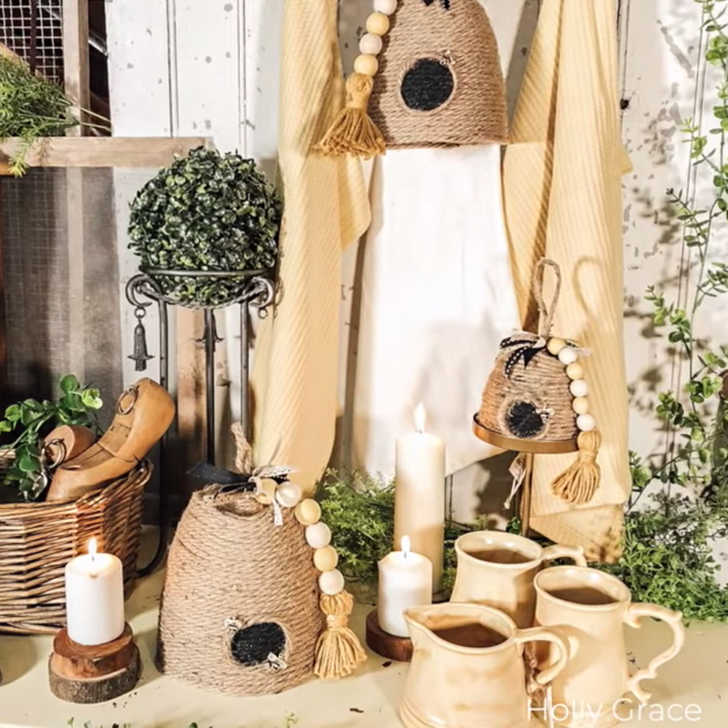 How cute are these little beehives? What a perfect decor item for the porch, front yard, or inside of your house. Just in time for summer, too! Grab some flower pots in different sizes (make sure to get ones with holes in the bottom), then thread a long piece of rope through the hole. Make a loop and secure with a knot. Then, wrap the long end of the rope around the knot and keep wrapping and gluing until the rope covers the entire pot. From there, paint on a little black circle and use some extra rope to outline it, then add little embellishments as you see fit.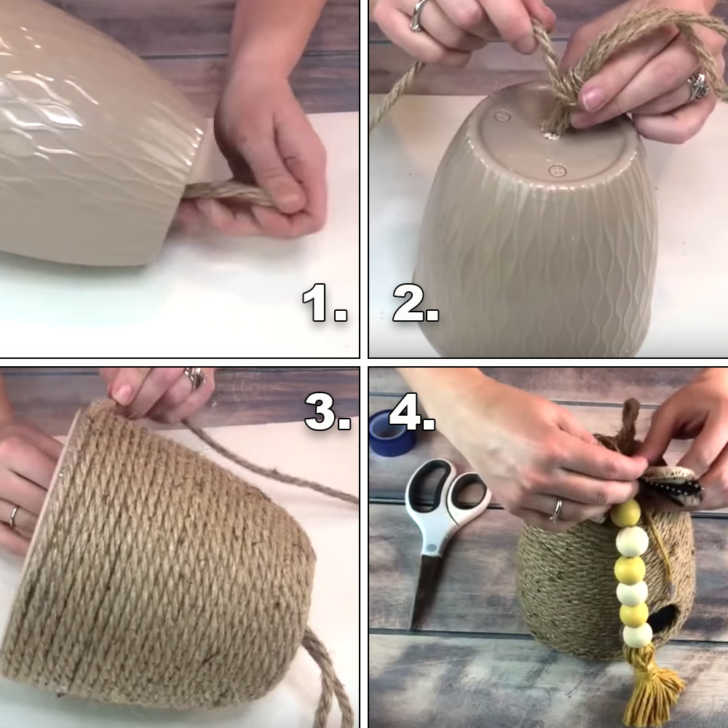 Fire Pit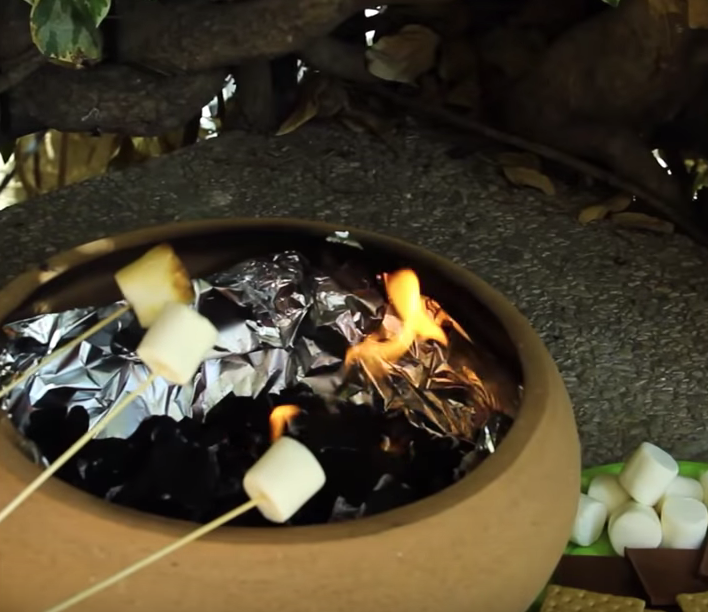 Um, yes please! I absolutely love this idea! Not only is it perfect for any size yard or deck, but it's ridiculously easy. Simply line the flower pot with aluminum foil and dump some coal inside. Light the coals with a match and get to making s'mores!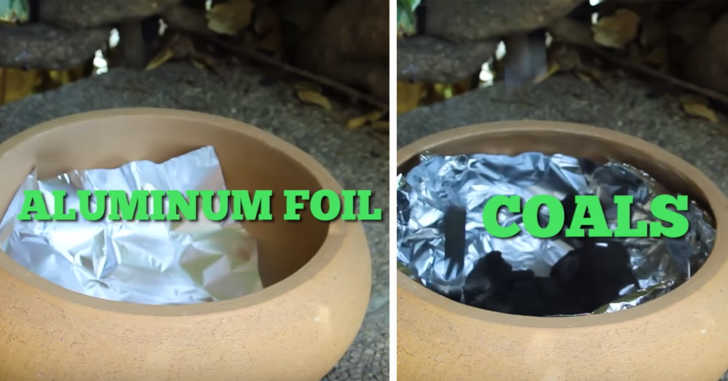 Side Table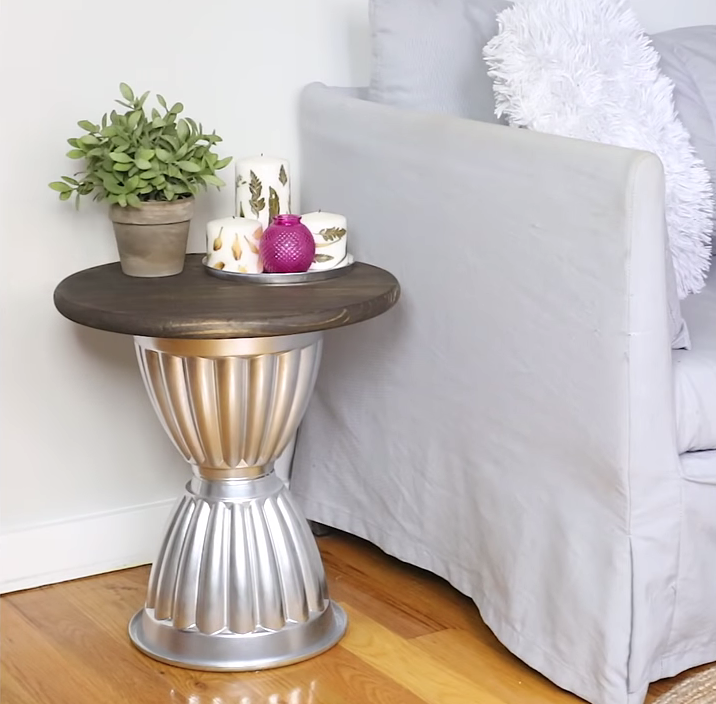 Who knew it was so easy to make your own adorable side table? Grab two of the same sized pots at the dollar store and stack them on top of each other, attaching with E6000. Spray paint or decorate however you want. Then, grab a round piece of wood (you can find this at most hobby & craft stores, or at a home improvement store). Stain the wood, then glue it on top of the pots. Brilliant!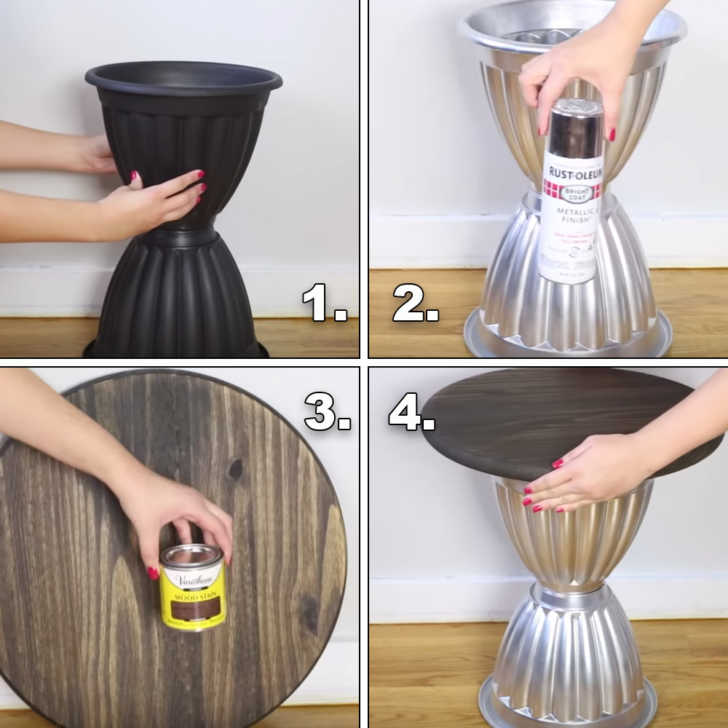 Porch Lamp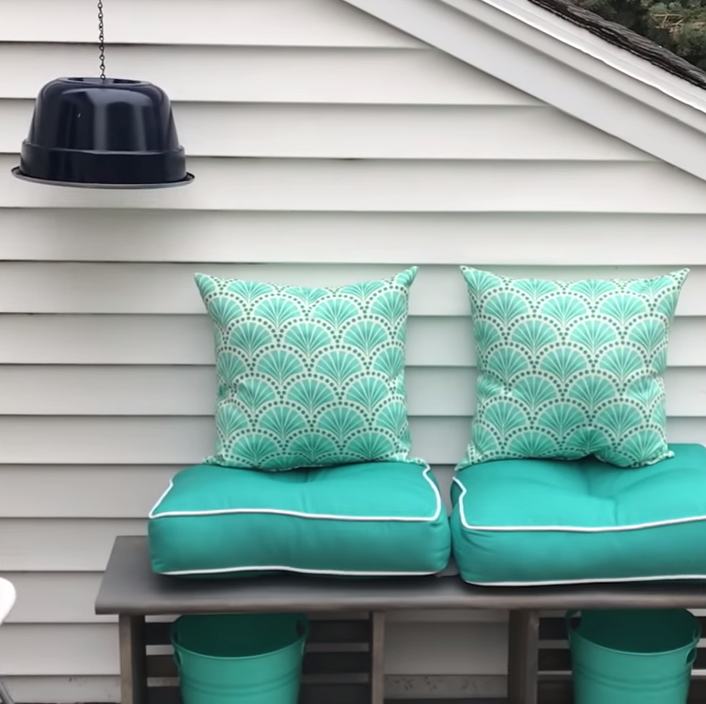 Here's another great outdoor DIY perfect for lazy afternoons and evenings out on the porch. Grab a large flower pot and spray paint or decorate however you want. Then, thread a length of chain through the hole in the bottom (drill a hole if one isn't already there). Loop an S hook into the chain so secure in place. Finally, attach a touch light to the bottom of the inside of the pot with command strips. How cute is this?!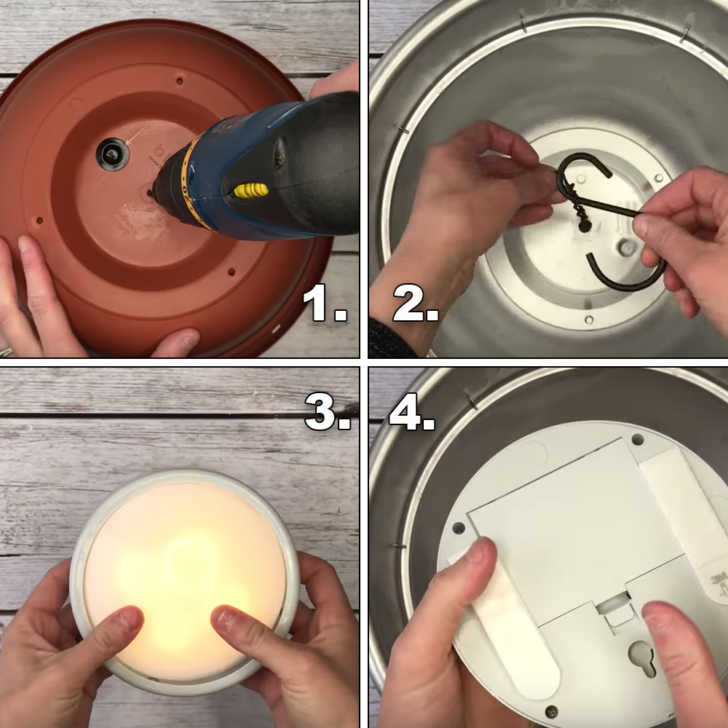 Lightouse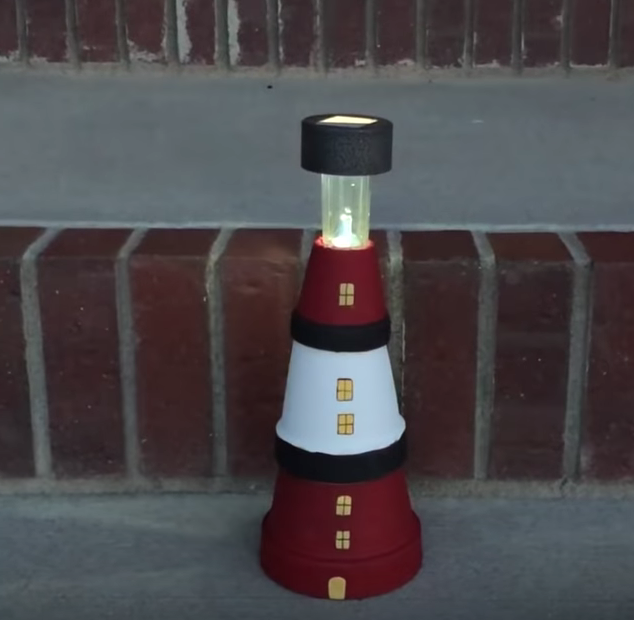 Looking for a way to make outdoor lighting fun without having to pat a big-ticket price for fancy lights? This is the DIY for you! Grab some terra cotta pots in large, medium, and small sizes. Paint the large and small one red, and the medium one white (or whatever colors you choose). Once dry, stack them on top of each other and secure with industrial glue like E6000. Paint on the little details like windows and a door then saw off the long end of a solar-powered outdoor light. You can usually find these at the dollar store as well. Glue the shortened light on top of the pots, and you're good to go!
Boho Flower Pot Makeover
Of course, you can always use flower pots for their intended purposes – as flower pots. But that doesn't mean you can't make them pretty! I love this easy way to dress up a plain flower pot. Simply get a rag rug – can be found pretty much anywhere for super cheap – and measure and cut down to size. Roll the pot over the section of rug, securing with glue. Trim the edge on the bottom, securing the loose ends with more hot glue. Cut out a circle of cardboard and attach to the bottom to give the pot a flat surface.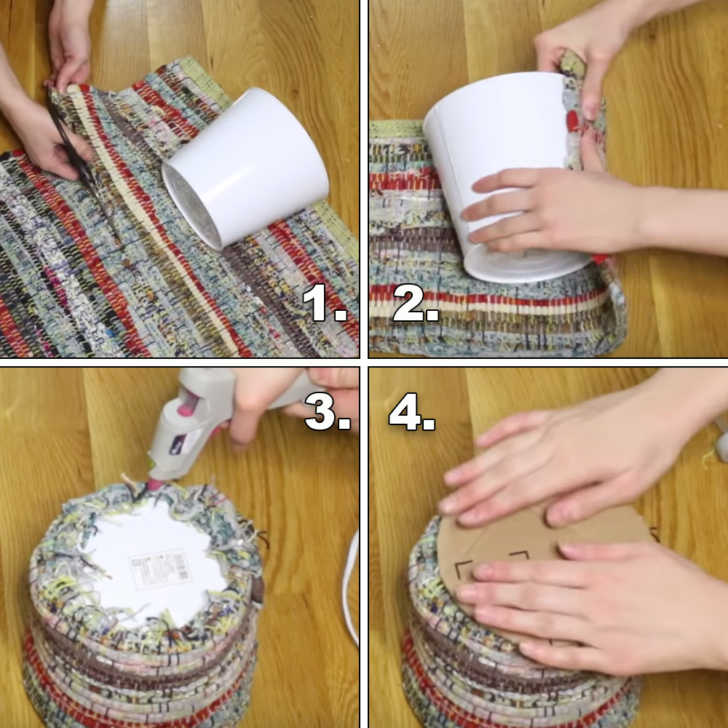 See even more DIYs in the video below!