I love everything about this cute little craft!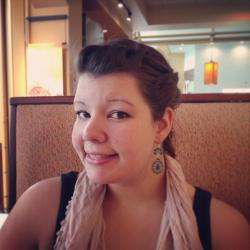 Jessica Griggs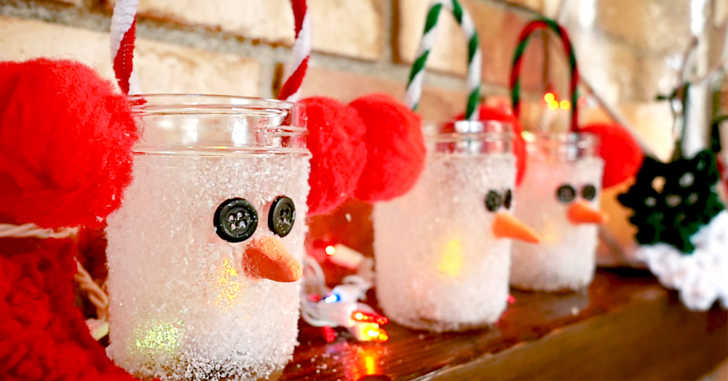 I love everything about this cute little craft; from the button eyes, to the use of mason jars, and the magical sparkly snow that glows when you light the candle. Plus, these little guys are so quick and easy – we made three of them in the short video below! See what we did, and try a few out for yourself. We promise you won't regret it. How can you possibly say no to those adorable button eyes?!
Need more holiday themed crafts? Check out our list of DIY holiday centerpiece ideas!
Supplies:
– Mason jars
– Orange air dry clay
– Black buttons
– Mod podge
– Fake snow
– Pipe cleaners
– Large red pom poms
– Tacky glue
Directions:
1. Start with the face: mold orange clay into a carrot nose shape, and attach to the mason jar with tacky glue. Arrange the buttons for eyes, and attach with tacky glue.
2. With a sponge brush, apply a thick layer of mod podge to the outside of the jar. Sprinkle on the fake snow, making sure to cover everything. Pat snow down if necessary.
3. Once dry, attach two pom poms on either side of the mason jar for ear muffs. Twist pipe cleaners to make a candy cane pattern, and attach to the ear muffs with hot glue.
4. When everything is set, place an LED candle inside, and set on a table, or hang up in a tree as an ornament!