Here are 9 tried and true ways to make your own candles!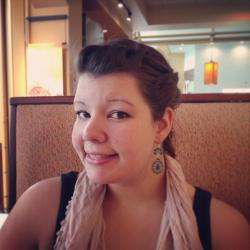 Jessica Griggs
Confession: I love candles. Scented, unscented, tall, short, one wick, two wicks, pillar, jar, and every other kind of candle out there. The only problem is how much they cost! The good news is, with just a few low-cost supplies (soy wax flakes, wicks, essential oils, and a container of sorts,) and the possibilities are endless! Here are just a few of our favorite candle crafts to get the creative juices flowing:
French Vanilla Candles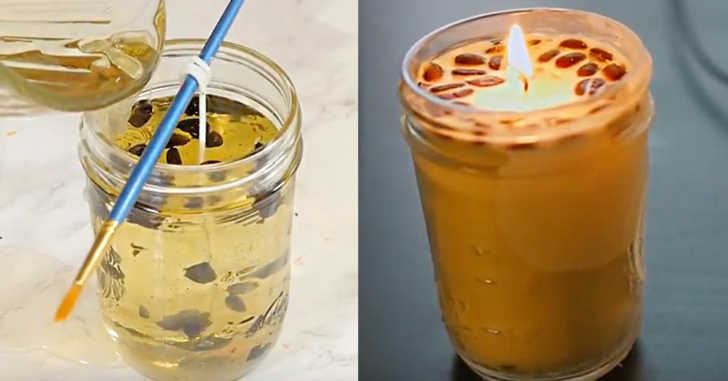 I love to incorporate coffee in my crafting wherever possible. These candles smell great, and would make amazing gifts for the coffee addicts in your life! Made with real vanilla beans and coffee, the scent is tame and all natural. Get the full instructions here!
Mason Jar Christmas Candles
Are you all about the Christmas decorations? We've got just the craft for you! These adorable mason jar candles utilize all of our favorites about the Christmas season: glitter, red, green, and white in perfect harmony, reindeer silhouettes, peppermint, and the warmth of fire! See how easy these candles really are in the video here.
Frappe Candles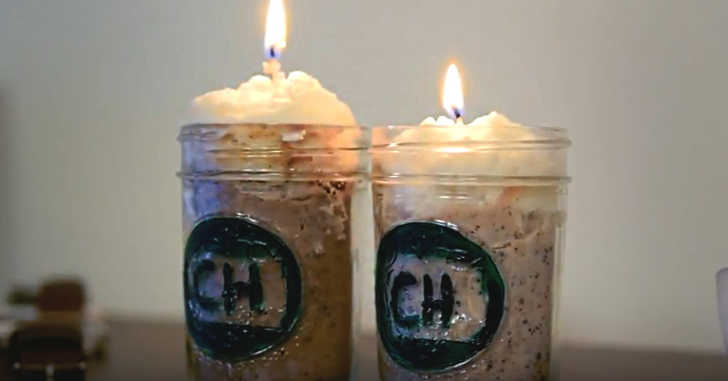 Raise your hand if you know someone who would flip over these candles. Raise your hand if you are the one flipping over these candles. It's ok, me too! Made with real coffee grounds and vanilla essential oil, these frappe candles smell absolutely heavenly – just like your favorite coffee shop! Get the instructions here!