I can't wait to make these when I get home!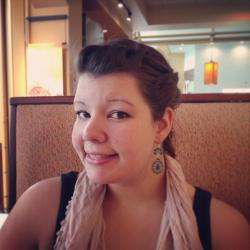 Jessica Griggs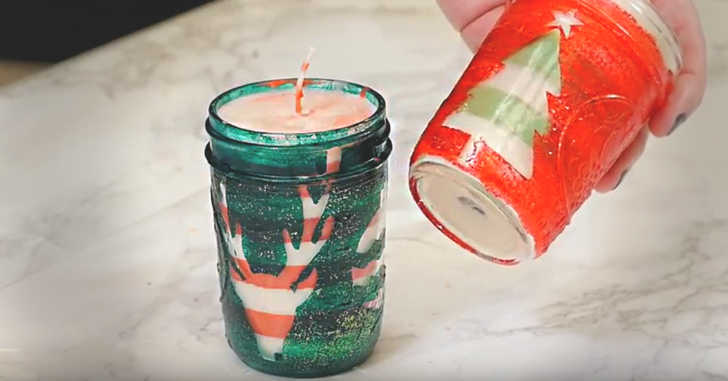 Are you all about the Christmas decorations? We've got just the craft for you! These adorable mason jar candles utilize all of our favorites about the Christmas season: glitter, red, green, and white in perfect harmony, reindeer silhouettes, peppermint, and the warmth of fire! See how easy these candles really are in the video below. It takes a little bit of patience to wait for each layer of wax to dry, but as you can see, the results are well worth the effort. Get the full supply list and complete instructions below the video. Happy holidays from our house to yours!
Supplies:
– Mason jars
– Craft paint
– Sponge brush
– Vinyl
– Pen & scissors
– Silhouettes printed out
– Soy wax flakes
– Wicks
– Peppermint and vanilla oil (or extracts), cinnamon flakes
– Wax dye chips in green & red
– Double boiler or microwave
Directions:
1. Print out silhouettes of festive shapes: present, christmas tree, reindeer, ornament, etc. Cut out and trace onto vinyl. Cut out vinyl, and attach to a clean and dry mason jar.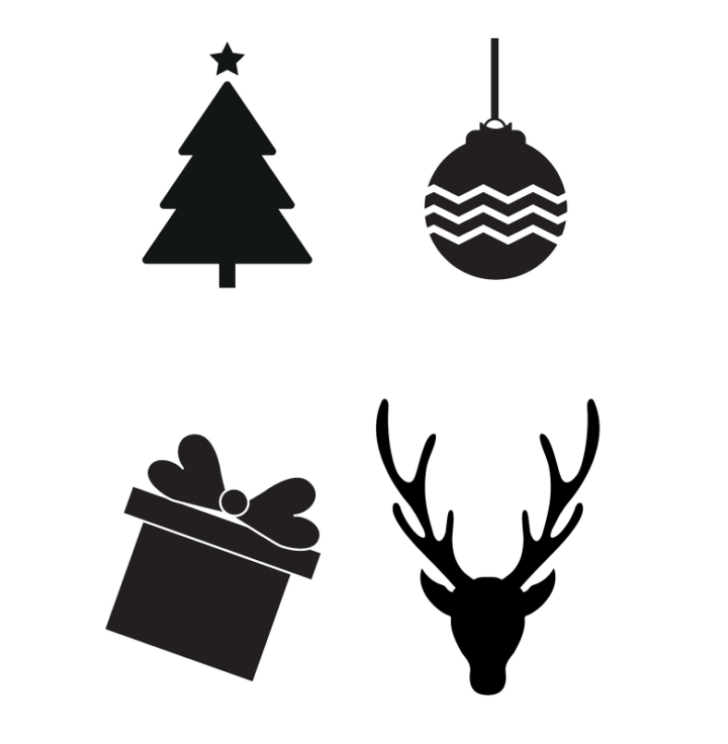 2. Paint jar, let dry. When completely dry, peel off vinyl cut out.
3. Once everything is dry, paint a thin layer of modge podge, for protection.
4. Divide wax into 3 batches, melt the first batch with a green wax chip and a drop of vanilla.
5. Prepare the mason jar by placing a wick in the middle of the jar, and wrapping the long end around a pen to be set on the edge of the jar to hold the wick in place. Pour a layer of green wax into the bottom of the jar, about 1-2 inches thick. Save the leftovers.
6. Melt the second batch of wax, adding a few drops of peppermint. When the bottom layer is cooled, pour on the second layer, another 1-2 inches. Save the leftovers.
7. Melt the third batch of wax, adding a red dye chip and ground cinnamon. When the bottom two layers are cooled, pour a third layer on top, 1-2 inches thick.
8. Repeat layers, reheating wax as necessary. Make sure each layer is completely cool before pouring on another layer.
When the jar is full, trim the wick, and enjoy your festive Christmas candle!