I love to incorporate coffee into all of my crafts, if possible.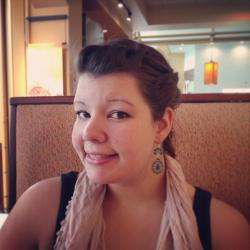 Jessica Griggs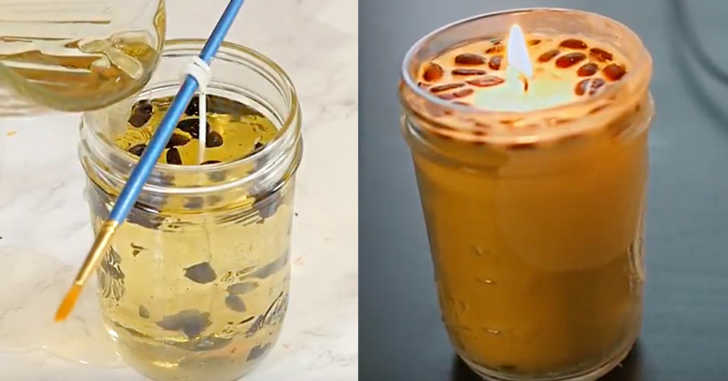 This is everything I love about a craft – simple, not too many supplies, adorable, and smells like coffee. Okay, so that last one doesn't apply to many of my crafts, but I love to incorporate coffee wherever possible. These candles smell great, and would make amazing gifts for the coffee addicts in your life! Made with real vanilla beans and coffee, the scent is tame but all natural. None of that super fake, chemical smell here, just good old roasted coffee and whole vanilla. Making these beauties is really quite easy; just melt the wax, pour a little in the holder, add in coffee and vanilla, and fill up with more wax. Pro-tip: stir up the beans and vanilla to disperse the pieces throughout the candle. See how easy this project was, and get inspired to make your own french vanilla candles!
Supplies:
– Small bowls or glasses (we used mason jars)
– Soy wax flakes
– Wick
– Coffee beans
– Vanilla beans, chopped
– Vanilla oil (or extract)
Directions:
1. Melt the wax in a double boiler or microwave, adding a few drops of vanilla as it melts.
2. Prepare the bowl or glass by placing a wick in the middle, and wrapping the long end around a pen, to rest on the edge and hold the wick in place.
3. Pour in a small layer of wax, and add a layer of coffee beans and vanilla beans. Fill the rest of the cup with wax. Stir the wax and beans with a stick to distribute around the container.
4. Let the wax harden, and trim the wick.