I can't believe I've never thought of this before!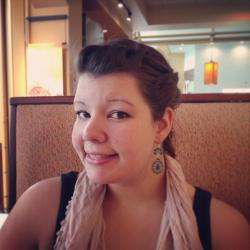 Jessica Griggs
With crocheting, we're always learning something new! Whether it's a better way to join yarn colors, or how to crochet an invisible seam in the round, we just love picking up these little tips and tricks along the way. In the following video, we get ten new hacks for crocheting! Some of them we already knew – like putting a dab of hot glue on the ends of certain projects to keep the ends from unraveling, but most of these ideas were new to us! We can't believe how brilliant some of these tips are (or that we didn't think of them ourselves). Find out how to keep your chain from twisting when crocheting in the round, how to avoid accidentally pulling out stitches, and even how to reduce chains without having to start all over! Where were these hacks during our last project?!
Which one is your favorite tip? Naztazia shares all of her crochet secrets in the video below! Check out more fun and funky crochet videos from Naztazia, like these crochet boho earrings and how to crochet with beads!