Ta-da, Mother's Day gift on a budget.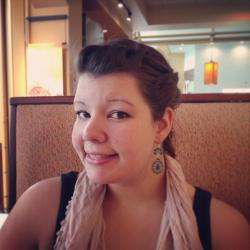 Jessica Griggs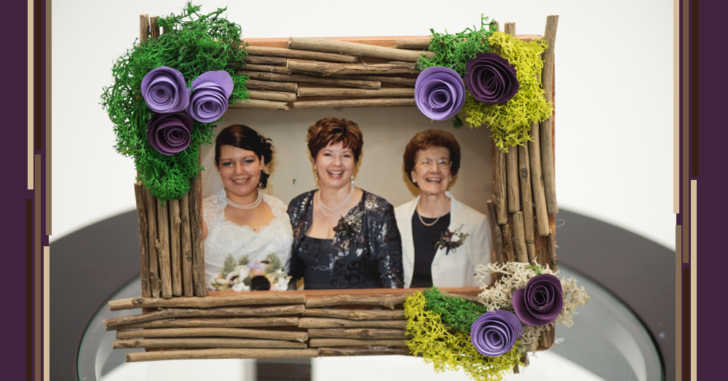 How gorgeous is this frame?! Would you believe that all you need for this project is twigs, paper, and preserved moss? Incredible! This would be such a great Mother's Day gift, just pop in your favorite photo, and pick some paper that matches for the roses. Ta-da, Mother's Day gift on a budget. Of course, this picture frame is beautiful in any season, but we love the pop of color and spring vibe it gives any room. We love making paper roses – they are easy and turn out great every time! See a more detailed instruction video on how to roll these paper roses right here!
See just how easy this project was to complete in the video below, and get the full written instructions below the video. If you're looking for more easy Mother's Day crafts, check out these adorable vintage book page planters!
Supplies:
– Wooden picture frame
– Sticks
– Moss
– Colored paper for roses
– Hot glue
– Wood stain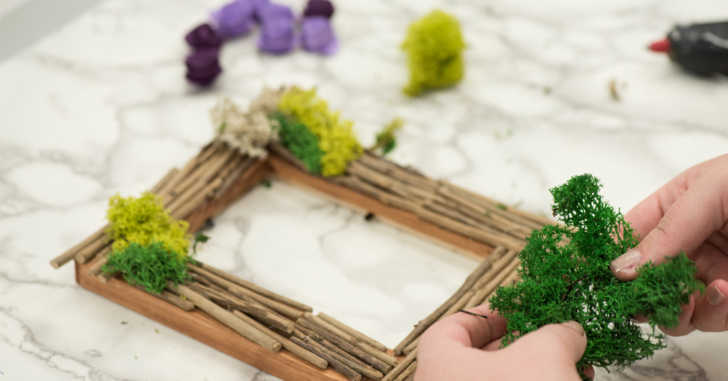 Directions:
1. Stain picture frame.
2. When dry, arrange sticks around the frame and secure with hot glue.
3. Embellish with moss, beads, paper roses, etc.
4. Add some flair for mother's day to make an easy and adorable gift!