I love this idea for a table setting for a country wedding or a spring graduation party!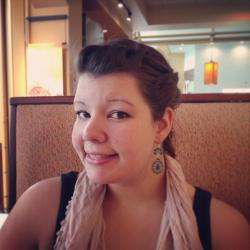 Jessica Griggs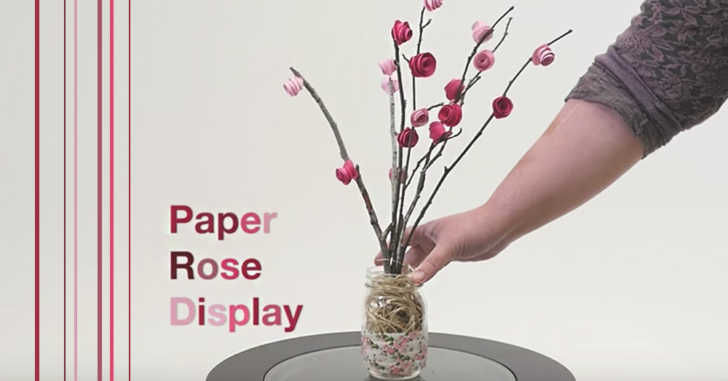 This paper rose display is one of my favorite Crafty House projects to date! And it's so simple! All you need is paper, scissors, hot glue, and some sticks. We made mini roses and glued several on each stick, but with larger paper, you could easily make large roses and use the stick as a stem. It's up to you! These roses are currently part of the spring decor on my mantel, and I absolutely love them. Paper roses in a vase would make an adorable graduation party decoration, with the roses the color of the school. I even love this idea for a table setting for a country wedding!
Go ahead and see how easily this craft comes together in the video below, and check out the step-by-step instructions beneath the video. Happy spring!
Supplies:
– Paper
– Scissors
– Pencil
– Hot glue
– Sticks
Directions:
1. Cut the paper into a square, the bigger the square, the bigger the flower.
2. Draw a spiral on the square. First cut out the circle, then cut the spiral.
3. Beginning with the outside later, roll inward. Keep rolling until your reach the center.
4. Place a dab of hot glue on the bottom circle, and secure the flower on top.
5. Make several flowers, and glue onto sticks. Arrange sticks in a vase and enjoy your decor!