My mom is going to love this!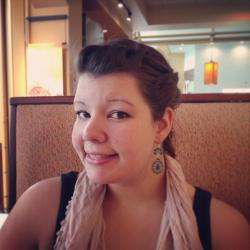 Jessica Griggs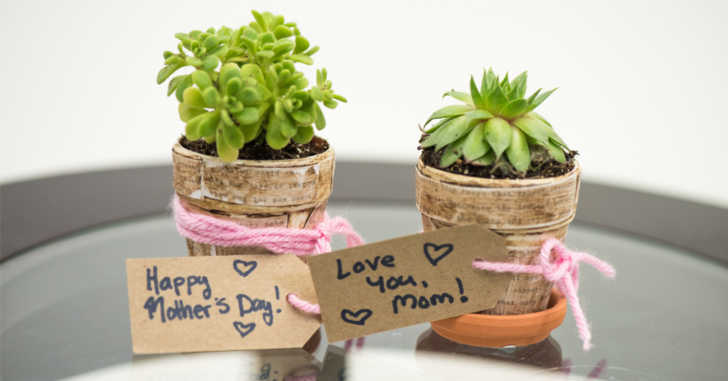 How cute are these little planters? I love everything about them, from the vintage vibe to the book pages! This technique is so good to know for other crafts too – all we did was a layer of white chalk paint, a layer of Mod Podge, scrapbook paper, more Mod Podge, and then rubbed antique wax all over. The finishing touch was to gently sand the edges of scrapbook paper and sand in a few strategic places to get the distressed look. I'll admit, I had my doubts that this would turn out, but as you can see they are pretty perfect!
If your mom is anything like mine, she'll flip over these cute planters! I decided to go with mini terra cotta pots for succulents, but this same method would work just as well for a bigger planter. See what we did in the video below, and try it out for yourself! Get the full instructions beneath the video. Happy Mother's Day!
Supplies:
– Terra cotta pots
– Book pages (or other scrapbook paper)
– Mod podge (matte)
– White chalked paint
– Antique wax
– Sandpaper
– Clean paper towels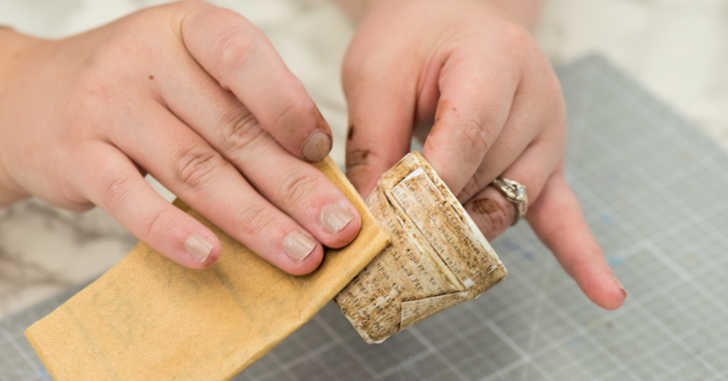 Directions:
1. Paint the pot with white chalk paint.
2. Once dry, apply a layer of mod podge, and arrange the book pages on the pot. Apply another layer of mod podge.
3. When everything is dry, use a paper towel to liberally apply antique wax over the pot.
4. Wipe off excess wax with a clean paper towel. Don't let it sit too long as the wax dries quickly.
5. When wax is dry, give the pot a quick sanding.
6. Plant pretty flowers, or little succulents like we did!