Plus, the ingredients used here promote healthy digestion!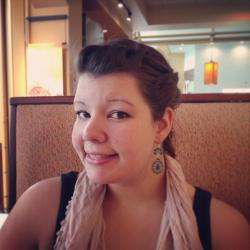 Jessica Griggs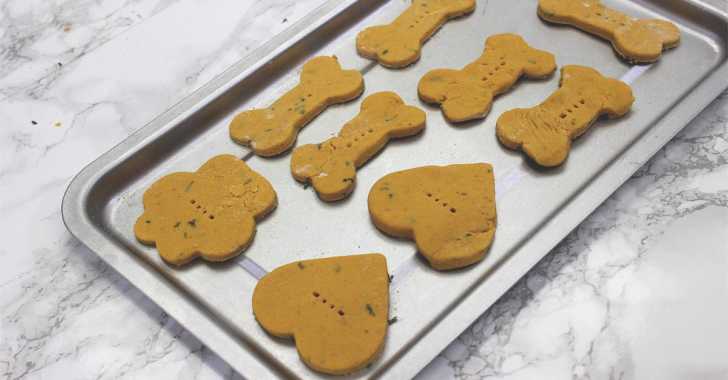 If you're anything like me, you like to know what goes into the food you eat. The same goes for my pets – I like to know they are getting the best meals, and the best snacks! I don't always have time to make everything myself, but when I have a free afternoon, this is my go to recipe for dog treats. I usually buy the rice flour and dry milk in bulk, to have on hand, and most of the other ingredients are already staples in my household! All I need to pick up is a can of pumpkin, and we're in business. The rice flour and pumpkin work wonders for dogs with a sensitive stomach. Follow the recipe below, and stay tuned for more fun crafts to make for your pets!
Check out this DIY Dog Toy, and this No Sew Pet Bed!
Ingredients:
– 2 eggs
– ½ C canned pumpkin
– 2 Tablespoons dry milk
– ½ teaspoon sea salt
– 2 ½ C rice flour
– 1 teaspoon dried parsley
Directions:
Preheat oven to 350
In a large bowl, whisk together eggs and pumpkin till smooth.
Stir in dry milk, sea salt, and dried parsley.
Add brown rice flour gradually, combining with hands to form a stiff, dry dough.
Turn onto a lightly floured surface, briefly knead to combine.
Roll dough between ¼ – ½ inch thick, and punch out shapes using biscuit or cookie cutters.
Place shapes on cookie sheet, marking each one with a fork in the middle.
Bake 20 minutes.
Turn over, and bake another 20 minutes.
* Makes about 25 medium biscuits*