Get the free pattern here!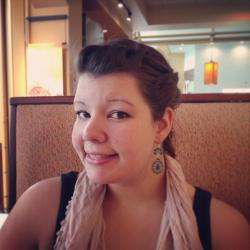 Jessica Griggs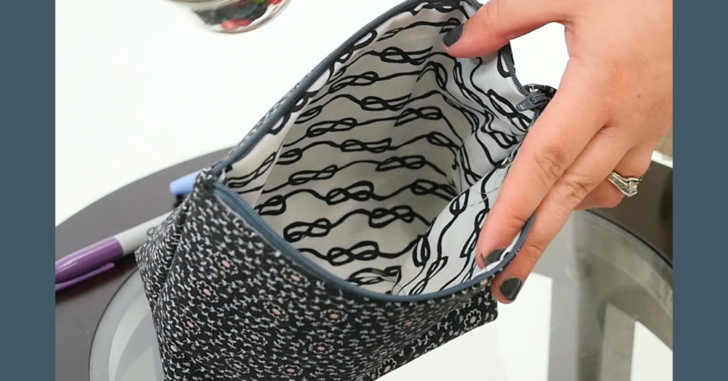 I just love these quick and easy sewing projects. Sometimes it's nice to put the quilting aside for a few days and work on cleaning out the scrap pile! We teamed up with our talented friends at Pacific Fabrics to bring you this awesome zipper pouch tutorial. While they suggest using fat quarters to complete this project, you could easily use some leftover material from an old quilting project or other sewing projects. Everything comes together so quickly thanks to Sew Lazy Interfacing. Watch and see how it's done, and then get the free pattern beneath the video.
For more amazing projects from Pacific Fabrics, check out this easy tote bag and sequin pillow!
Supplies:
– This project can be made with 2 Fat Quarters
– Outer fabric: cut 2 pcs 8 ½ x 10 ½
– Lining fabric: cut 2 pcs 8 ½ x 10 ½
– 12" or 14" zipper to match
– Med weight non-woven interfacing Cut 2 pcs 8 ½ by 10 ½ (Such as FACE IT FIRM by Sew Lazy designs)
Directions:
1. Iron fusible interfacing to wrong side of outer fabric.
2 Cut a 1 ½ inch square from the lower corners of the outer bag and lining fabrics.
3. Cut two 2 ½ x 1 inch pcs for zipper tabs.
4. Trim zipper to size if needed. Fold zipper tabs in half and turn the edges under ¼ inch. Stitch to each end of the zipper.
5. Using double stick tape, (Wash-away Wonder Tape) place right side of the zipper on the top of the bag. Stitch in place using your sewing machine's zipper foot and press to the right side.
6. Repeat with the other side of the zipper on the opposite side of the bag.
7. Use double stick tape to hold zipper in place but pin the sides of the bag to hold in place. Stitch the second side of the zipper in place and press.
8. Sew the lining right side down on the back side of the zipper repeat with the second lining piece. Open the zipper.
9. With rights sides of outer bag together, stitch the sides and bottom of the bag using ½ inch seams.
10. Repeat with lining but leave an opening in the bottom seam for turning.
11. Fold the lower corners of the bag inward aligning the seams and stitch. Repeat on the lining. Turn the whole bag right side out. Stitch the opening in the lining closed, tuck the lining inside the bag and enjoy!