Finish this cute tote in just 10 steps!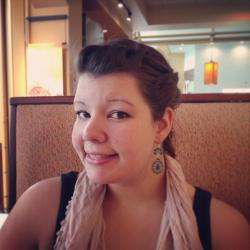 Jessica Griggs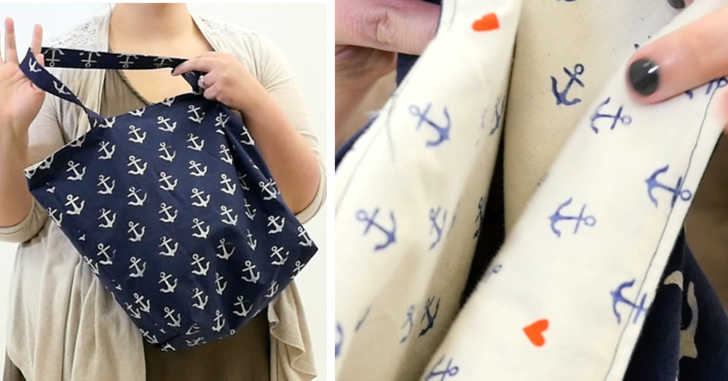 I just love how this adorable tote bag turned out! One of my favorite things about these quick sewing projects is grabbing inspiration from things I see in stores, and saying to myself, "I bet I could make that!" We partnered with our friends from Pacific Fabrics to make it happen. See how everything comes together in the video below, and keep scrolling to get the free pattern!
For more cute projects and quilting techniques, check out our other videos from Pacific Fabrics. I recommend the sequin pillow tutorial and the jelly roll race quilt! Happy sewing, friends!
Supplies:
– 2/3 yds fabric for bag
– 1/2 yd for lining
Directions:
1. From main bag fabric cut a piece. 18 x 18 inches. Cut 2 strap pieces 5x 22 inches. Cut lining fabric 2 pieces 18 x 18 inches.
2. On the 2 lower corners of the main fabric, measure and mark 3 inches up and 3 inches in from the side.
3. Cut out this square piece on both corners. Repeat for the lining.
4. Using a 1/2 inch seam, stitch the sides and the bottom of the main bag. Fold the corners together at the lower corners, creating a gusset.
5. Repeat side and bottom seams for lining but leave a 4 or 5 inch opening in the side seam to turn the bag right-side-out.
6. To make the straps fold one of the 5×22 inch pieces in half lengthwise. Press and unfold. Then fold each side towards the center fold and press again. Fold in half again creating a strap that is now
1 1/4 inch wide and four thicknesses of fabric. Repeat for the second strap.
7. Topstitch 1/8 inches from each side of straps.
8. For strap placement measure on a real distance from each side of the top of the bag and mark
Stitch the straps in place 1/2 inch from the edge of the bag.
9. With the outer bag right side out and the lining inside out. Place the outer bag into the lining matching the edges along the top, stitch all the way around, joining them together.
10. Turn the bag right side out through the opening that was left in the side.
Stitch this opening closed. Press and stitch 1/4 inch from the edge, around the top of the bag.