We just love the extra sparkle this pillow adds to the room!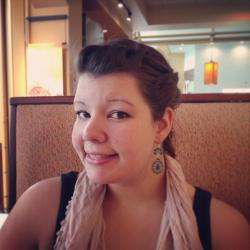 Jessica Griggs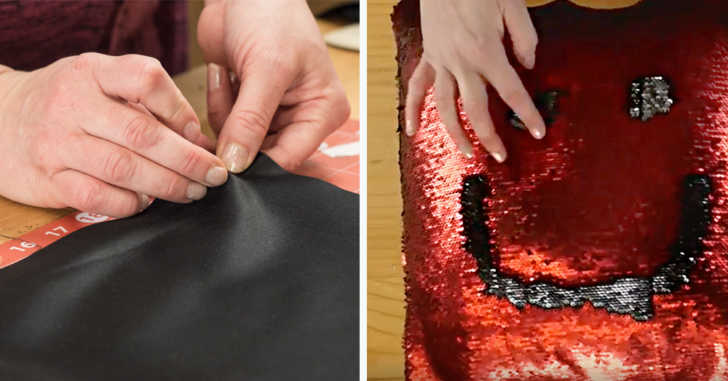 We've seen these fun and funky sequin pillows all over the place, so we decided it was time to make one for ourselves. With some help from our friends over at Pacific Fabrics, we were able to stitch up this masterpiece! Sometimes called "mermaid" fabric, this sequin material is so fun because you can "draw" in the sequins and create your own custom design or write a message with your finger. The possibilities are endless with this fabric. We just love the extra sparkle it adds to any room!
With a few basic tools and a tiny bit of sewing knowledge, you can easily accomplish this project in no time. Check out the video below to see how we did it, and keep scrolling for the full supply list and detailed instructions. Happy crafting, friends!
Supplies:
Makes an 18″ square pillow
– Sequin fabric (18″ square piece)
– Backing fabric in complimentary color (enough for 2 18″ x 24″ pieces)
– Ruler
– Tailor's chalk (optional)
– Fabric scissors or rotary cutter
– Pins
– Sharp needle #70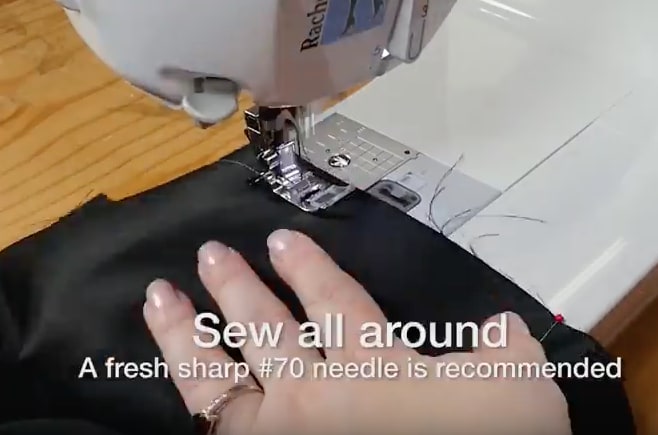 Directions:
1. From sequin fabric: cut an 18" square. Always cut sequin fabrics from the back side. You can use a ruler and tailor's chalk to mark your square before cutting. Don't use your good fabric scissors, sequins will dull them! Rotary cutters are awesome for this, but it will also dull that blade so don't use your brand new ones!
2. From backing fabric: cut two pieces that are 18" by 24" and press in half, wrong sides together so you have two pieces that are 18" by 12" with a fold along one 18" edge.
3. Lay out your sequin 18" square fabric face up. Put your first 18" by 12" piece so the raw edges line up with the right side of your pillow and the fold is towards the center. Pin in place.
4. Place the second folded piece so the raw edges line up with the left side of your sequin square and the fold overlaps with the other fold. Pin all the way around.
5. Using a fresh sharp needle #70 is recommended for size) sew all the way around.
6. Turn right side out and congratulate yourself for your sparkly awesomeness.