These projects are easier than they look!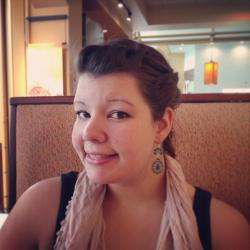 Jessica Griggs
When you're just starting out learning the basics of crocheting, all you can really handle is a scarf. Maybe a baby blanket, but even that seems like too much of a commitment. Your first couple of scarves are fine, but now you want something a little more substantial… and yet you're not ready for a sweater or an afghan just yet. We've got you covered with these 8 crochet projects that really are easier than they look!
I know exactly what I'll be making as soon as I get home! I love these little projects that can easily be completed in one episode of The Office or less. (A standard measurement of time around my house). These earrings are so cute, and way easier to crochet than they might look. Just follow along with this tutorial!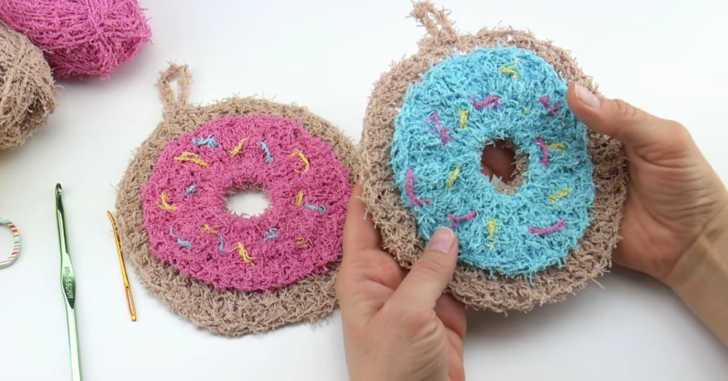 Ok. These doughnut scrubbies might be the cutest thing I've ever seen. They might even make me look forward to doing the dishes. Well, ok, maybe not. But it certainly won't hurt! Plus for anyone with little ones running around, these scrubbies are perfect for bathtime. (They work on adults too, so no judgment here). These scrubbies look complicated and detailed, but I promise you they couldn't be easier! Get the free pattern here!
What's not to love about this adorable beanie?! This has become one of my favorite one skein projects that can easily be completed in one sitting. I love everything about this hat, from the detailed rim that looks like knitting to the thick stitches making this hat super warm and cozy for those chilly days ahead. Of course, the crowning feature of this adorable hat is the cat ears! Get the full tutorial here!