This project is so easy and cute!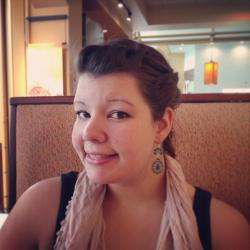 Jessica Griggs
It can be tricky to find a good crochet project for the warmer summer months, but I think we've found the perfect pattern to work on with this video! This summer shawl is gorgeous, don't you agree? It's nice and breathable, has a beautiful texture, and a pop of chic fun with the fringe along the side.
As you'll see in the video below, this pattern utilizes the tried and true granny square to make two rectangles, and then you simply assemble by sewing the shoulders and sides together! The only stitches you need to know are chain, single crochet, and double crochet. It doesn't get much easier than that. Watch the video to see how to make that flawless fringe.
I just love this summer shawl and I can't wait to work on it as soon as I get home! For more easy DIY summer clothes, check out our video on this no sew fashion wrap.