Make your own rainbow with a few ingredients you already have on hand!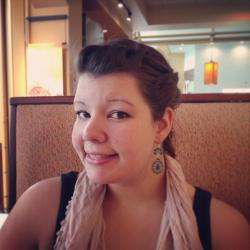 Jessica Griggs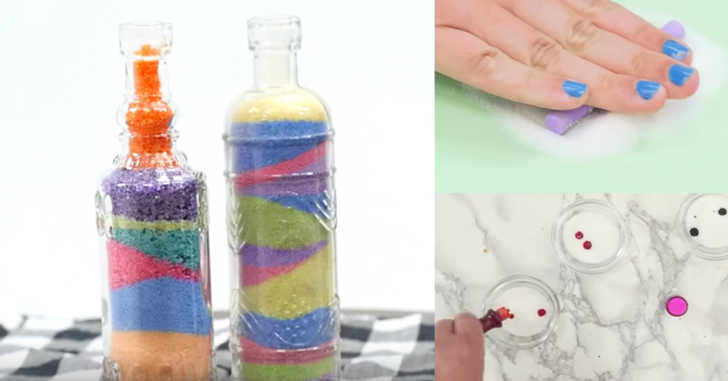 Looking for a fun craft to do with the kiddos this summer? You've come to the right place! We love getting creative with the kids, especially during the summer months. While we love swimming and playing outside, sometimes it's nice to spend an afternoon in the house working on a fun project. Plus, it's always good to have a backup plan in case your outside plans get canceled by the rain!
We don't know about you, but we just loved those fun and funky rainbow sand bottles growing up, so we wanted to try and recreate this classic craft for our little ones. Unfortunately, the price of colored sand has skyrocketed! It is almost $10 a bag at the local craft store or $50 for an assortment of colors. So, we set out to create our own colored sand and it was surprisingly easy. In the video below, we show you two different ways to get colored sand with stuff you probably already have around the house. Even if you don't have chalk, sugar, and food coloring, you can pick these things up at the store for a fraction of the price of colored sand. Go ahead and relive one of your favorite crafting memories with the kids!
Looking for more fun projects to keep everyone entertained? Check out this list of tried and true crafts for the whole family!
Supplies:
– Sugar
– Colored chalk
– Food coloring
– Paper
– Decorative glass bottles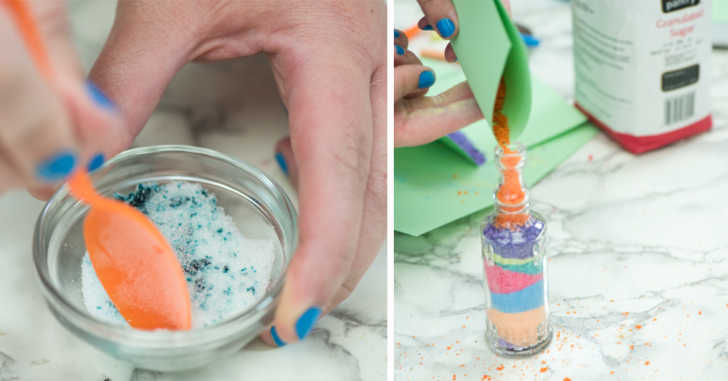 Directions:
1. Scoop out a spoonful or two of sugar onto a sheet of paper.
2. Roll colored chalk over the sugar until you reach the desired color.
3. Pinch one end of the paper to create a funnel, and pour sugar into the bottle.
4. Repeat steps 1-3, using different amounts of sugar and different colors. Tip the bottle to create interesting angles when pouring sugar in.
5. For glitter layer: ¼ C sugar mixed with ½ tsp food coloring, bake at 350 for 10 min.