Pumpkins: they are not just for Halloween anymore.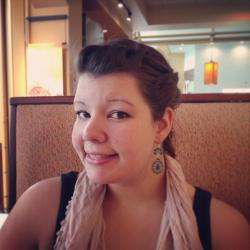 Jessica Griggs
Pumpkins: they aren't just for Halloween anymore. These adorable pumpkin ideas are all about ringing in the autumn season in style! We are in love with fall, and can't wait to try our hand at these crafty ideas. From wine cork pumpkins, to burlap pumpkin wreaths, this list has it all! Go ahead and check out some of our favorite fall decorating ideas, and get inspired for your next project!
Folded Felt Pumpkin
So cute and chic! I love this simple idea. You could do a few of these in different fall colors – red, orange, white, mustard yellow, and have yourself a centerpiece.
Wine Cork Pumpkin
As if we need another excuse to drink more wine…
Ribbon Pumpkins
Have a few spare rolls of toilet paper around? Turn them into pumpkins!