This clothespin wreath is as easy and fabulous as it looks!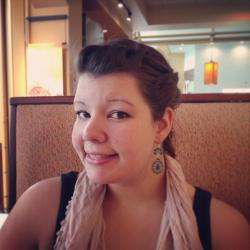 Jessica Griggs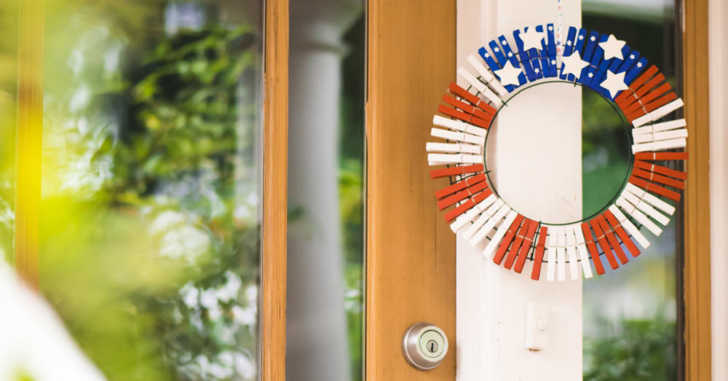 Having some last minute guests over for Memorial Day, and want to spruce up your decor? No worries, we've got you covered! This clothespin wreath is as easy and fabulous as it looks. Using spray paint, clothes pins, some paper and glue, this fun crafts comes together in less than half an hour! How fun would it be to get the kids involved too? Once everything is dry, let them have fun arranging the clothespins. It might not be the spitting image of an American flag, but they'll have fun, and your craft will still be festive.
Supplies:
– 60+ clothespins
– Wire wreath frame
– Red, white, and blue spray paint
– Decorative ribbon to hang
– Star hole punch
– White card stock
Directions:
lay out newspaper to cover your work surface, and paint (or spray paint) 15 clothespins blue, 22 white, 23 red.
Once all the clothespins are dry stagger them on the wreath frame doing all the blue clothespins together then 4 reds followed by 4 whites.
Punch out stars from card stock.
Glue on the stars. Optional: cut out bigger stars to have a variety of sizes.
Lastly, tie a ribbon to the top of the frame in a loop, hang on your front door and enjoy!
Looking for more patriotic decor? Check out these festive mason jars!