I just love this cute little craft, and it's a perfect use of leftover mason jar lids!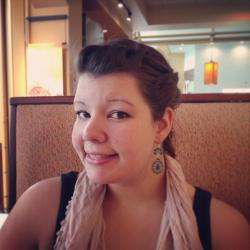 Jessica Griggs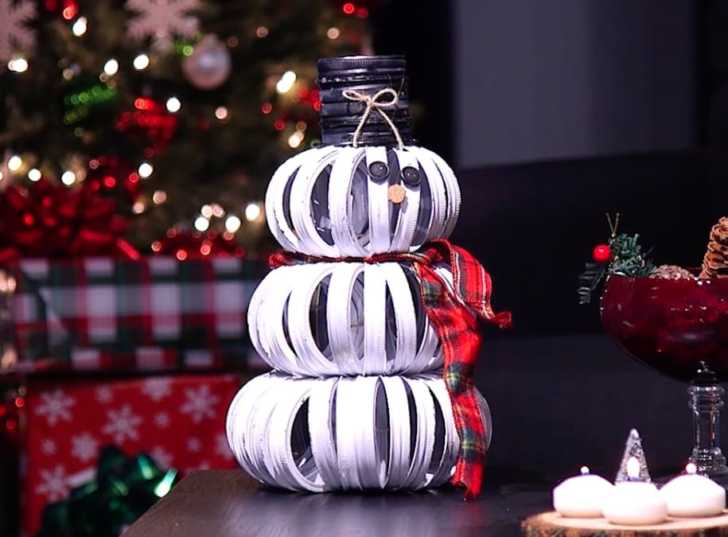 Everyone has those bins of store-bought Christmas decorations that all look the same. Whether it's the plastic Santas or the plushy Rudolph, a lot of houses have identical decor for the Holiday season. Why not stand out this year? I just love this cute little craft, and it's a perfect use of leftover mason jar lids!
By making your own decorations, like this adorable Mason Jar Snowman, your house will feel like its truly one of a kind! This little buddy will look great on your mantel, or as a centerpiece. People are going to think you got it at some crafty store, but you will get to proudly claim it as your own! Check out this tutorial and see how fun it is to make your own cute crafts, or you could even give it as a gift!
For more fun, winter-themed mason jar crafts, check out these snowman jars!
Materials Needed:
– Mason jar rings
– Four small jar rings
– White spray paint
– Black spray paint
– Two black buttons
– Small piece of cork
– Twine
– Christmas ribbon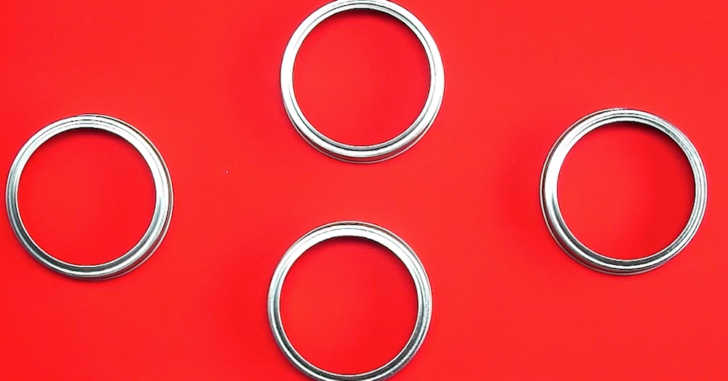 Directions:
1. Start by spraying all your larger mason jar rings with white spray paint. Take a piece of twine to tie together the rings.
2. For the base, use the most ringsand as you get to the head, use less rings. Straighten out the rings so they make a circle.
3. Once you have made the smallest circle of rings for the head, spray paint a mason jar lid black and use a hot glue gun to attach it on top.
4. Then attach the two black eyes to the front, along with the piece of cork for the nose.
5. Spray paint the four smaller mason jar rings black, and glue them in a stack on top of each other to make the top hat. Use one of the lids (painted black) to close it up at the top.
6. Attach it to the black mason jar lid on top of the head, tie a ribbon on as a scarf and then you are all set!