Nymphs, gnomes, and fairies of all kinds can bring good luck to your home – let these 16 magical ideas inspire your own unique garden designs!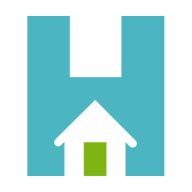 Caitlin Green
Fairy gardens are lovingly designed spaces and homes for nymphs, gnomes, and fairies of all kinds. Components and materials are as unique as their inhabitants and only limited to your imagination! Whether you don't have the space for a full-sized garden or you're simply looking to bring some good luck and whimsy to your home, let these 16 magical miniature gardens inspire your green thumb.
1. Incorporate Brightly Colored Flowers
https://www.instagram.com/p/BFE7Wd2qYT7/
I love that the yellow window design echoes the gorgeous color of the flowers. I bet you already spotted the gnome peeking out around the corner, but if you look closely, you'll see a special surprise hidden amongst the blossoms too!
2. Repurpose a Broken Pot
https://www.instagram.com/p/9rRR3QE0jD/
Such a clever and inspired use of something that may have gone in the trash. The old-fashioned birdcage definitely adds an understated elegance to this stunning garden. And the tiny kitten is just too cute!
3. Build Your Fairy A Pond
https://www.instagram.com/p/BFB9aZ9DN7i/
This fairy door is one of the cutest I've seen. And I'd never have thought to use plastic wrap as a pond! Brilliant!
4. It Doesn't Have To Be Fancy
https://www.instagram.com/p/BFAV5PoA289/
Even this plain purple bowl gets a magical makeover with the addition of a few plants and some pinecones! I adore the simple color palette and layout they chose. She looks like one happy fairy!