BRB, I have to go make 10 of these right now!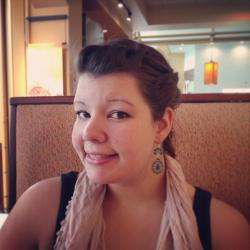 Jessica Griggs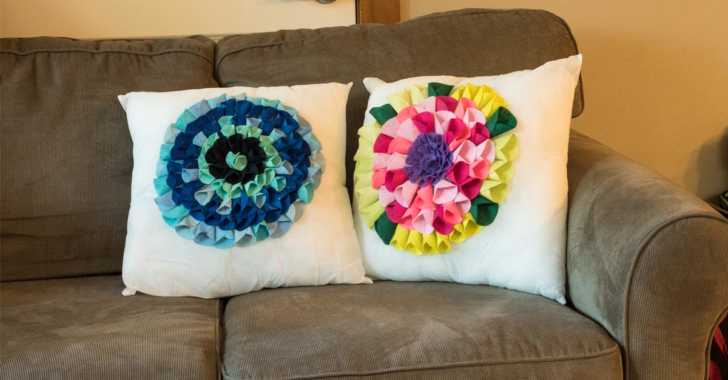 How cute is this pillow?! I've seen similar things at stores for $45! With this tutorial, you can add a splash of summer to your living room for nothing more than the cost of felt and hot glue. This craft requires a little bit of patience, but you can totally knock it out in afternoon if you just pop a movie in and start cutting out felt circles. Check out the tutorial below for a visual aid:
Need more pillows in your life? Check out this 5 minute no sew throw pillow tutorial!
Supplies:
– Old throw pillow
– Felt
– Scissors
– Hot glue gun / glue
Directions:
Cut the following circles out of felt:
Round 1: 30 large circles (about 4" diameter) of color 1
Round 2 & 3: 34 Medium circles (about 3" in diameter) of color 2
Round 4 & 5: 16 Medium circles (about 3" in diameter) of color 3
Center flower: 6 small circles (about 2" in diameter) of color 4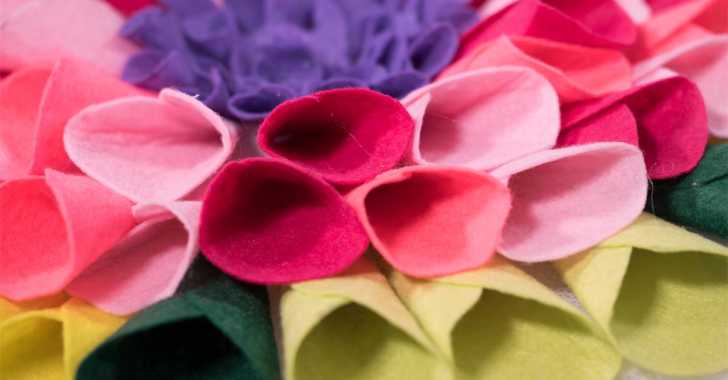 For each circle: fold two sides of each circle in towards the center and glue in place with a hot glue gun.
Draw a 10" diameter circle on the center of your cushion. Tip: use a dinner plate
Glue the large circles around the big circle with the glue gun, until the circle is entirely covered.
For the next round, offset the position of the petals from the round before, and glue in place.
Repeat for 3 more rounds.
For the center, fold 5 circles into quarters and glue them together. Glue in the center of your circle.