I love my kids, but to be completely honest, I'm going to keep some of these for myself!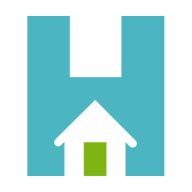 Caitlin Green
Back to school doesn't have to be a chore! These projects make it FUN and EXCITING to prepare to send your little ones (or not so little ones) off to school again. With everything you've got laying around the house – like duct tape, cereal boxes, fabric scraps, and nail polish – you may even not need to make a trip to the store this year! Check out these eight brilliant ideas to get organized for school: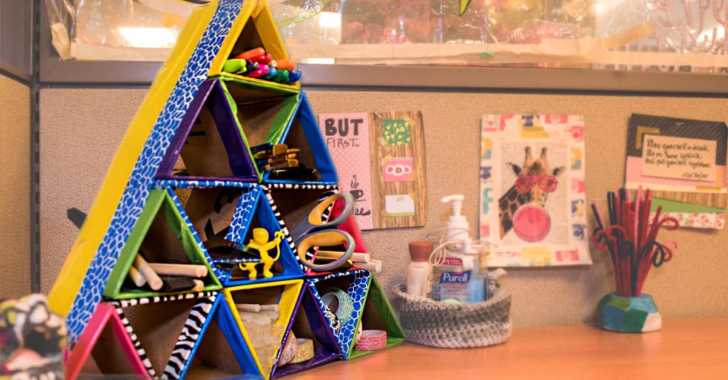 1. Triangle Desk Organizer
This desk organizer is everything I look for in a craft: cute, customizable, and easily accomplished in an hour. Double plus bonus: it uses recycled materials. Win win! I appreciate that everything can be categorized and still within reaching distance from my desk chair. Once you have the process of cutting and folding down, this project really does come together in a snap. Go fun and funky with duct tape like we did, or keep it classy with white and gold tape. You could totally spray paint this and hang it up too. The possibilities are endless!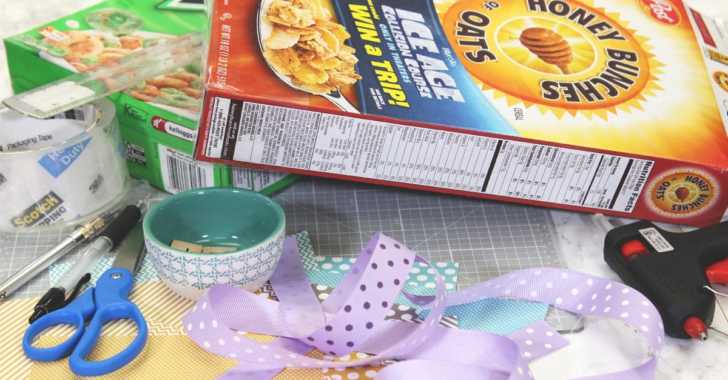 2. Cereal Box Organizer
We love being able to reuse and recycle here at Crafty House. This DIY desk organizer uses two empty cereal boxes, as well as some left over crafting supplies we had just lying around from previous crafts. You can use whatever you have in your craft closet to decorate and customize your organizer! Beads or fabric would be fun, or your could cover the boxes with washi tape!