Get out of your quilting rut with this amazing tool!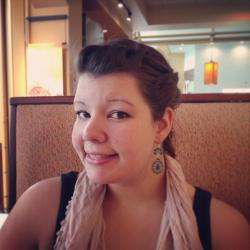 Jessica Griggs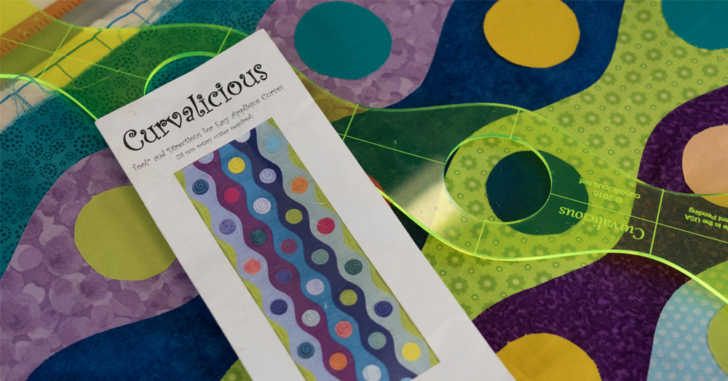 Are you stuck in a bit of a quilting rut? Have no fear, we've got just the tool for you! This Curvalicious Template has endless possibilities for new projects. Just look at the completely different feel each of these patterns have! I just love how easy this template is to use.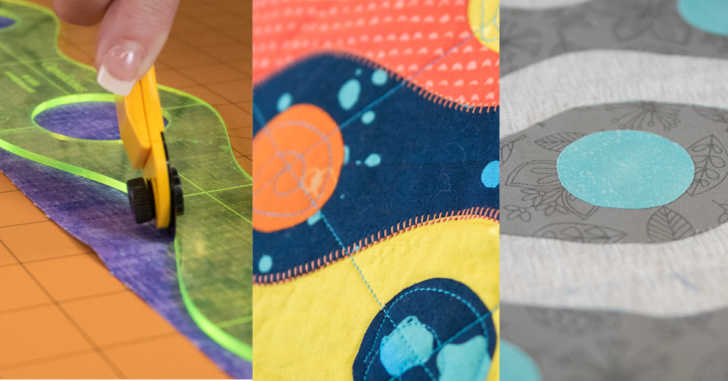 Our friends from Pacific Fabrics show us just how simple it is to cut, piece, and sew using the Curvalicious Template. For more exciting videos from Pacific Fabrics, check out the Kanzashi flower template!
Curvalicious Table Runner Pattern
Supplies:
– Small 2" fabric squares
– 6" x 40" fabric strips
– Iron & ironing board
– Iron-on adhesive
– Fabric scissors
– Fabric Ruler
– Curvalicious Template™
– Rotary cutter
– Pen
Directions:
1. Using the instructions that come with your Curvalicious Template, cut 4 pieces of fabric and stitch together for the table runner base.
2. Cut 3 pieces of fabric for the Curavalicious appliques and 3 pieces of fusible web such as Wonder Under by Pellon.
3. Iron the Wonder Under to the wrong side of the applique pieces following the directions that come with the fusible web.
4. Fold these strips in half length-wise and cut the appliques with the Curvalicious template and a 28 mm rotary cutter.
5. Peel the paper from the back of each applique.
6. Center the appliques over the seams in the table runner base and fuse in place using the template to help line up appliques in the right spots.
7. Use the holes in the Curvalicious template to trace circles on to additional pieces of fusible web.
8. Fuse these circles on to the wrong sides of your fabrics and cut with scissors.
9. Use the template again for placement of the circles onto the table runner. Iron in place.
10. Stitch around the raw edges of the appliques with a decorative stitch.
11. Quilt and bind as you choose.
12. Additional patterns to make Bag or Pillow available at Pacific Fabrics.