You can put these on clothes, bags, or even a pin!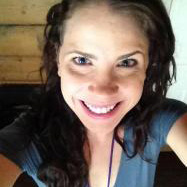 Katie Arnold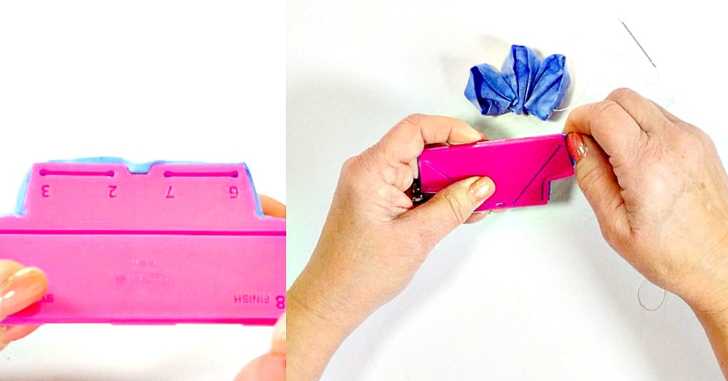 If you're looking for the perfect accessory for your next flower, then you'll want to look no further than the Kanzashi flower. We teamed up with our friends at Pacific Fabrics for this simple tutorial that you do not want to miss!
This pretty little flower comes together so easily by using the Kanzashi flower template. Each round of the template makes one petal. Simply repeat the steps detailed below for your desired number of petals.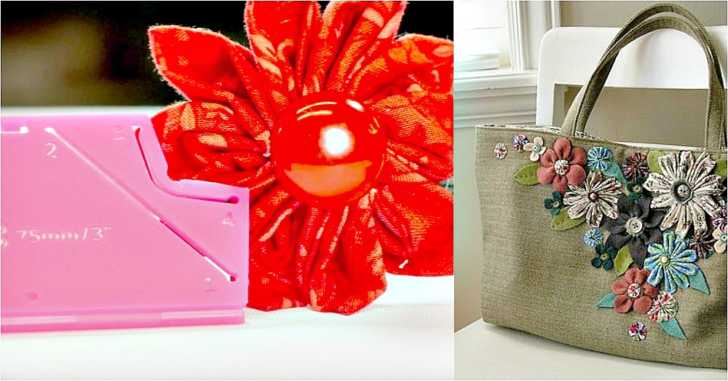 Once your flowers are finished, it's time to put them to use! We love attaching them to a pin, sewing on to a shirt, or bringing life to an old handbag by strategically planting a few to the front. However you decide to put these flowers to use, we know you're going to love it.
Make sure to check out the video and written instructions below. Once you're done, share your photos with us so we can see how you put these pretty flowers to use!
SUPPLIES
Kanzashi flower template
Heavy sewing thread
Large eye needle
Scissors
Button
STEPS
Cut fabric slightly larger than template
Fold fabric in half and place inside folded template
Follow numbered holes to guide needle through fabric
Remove template and pull threads to gather into petal shape
Repeat for desired amount of petals
Add button in the center
Attach pin, or sew to clothes, or bag!