Take Your Favorite Childhood Foods to the Next Level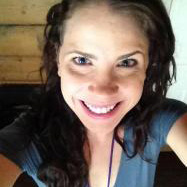 Katie Arnold
You might think that you're too old for mac and cheese or a grilled cheese sandwich, but who decides that? You don't have to sneak around to eat your favorite kid's foods as an adult. You can even put a new spin on them. Eat childishly with pride.
1. Chicken Tenders
Instead of frying these chicken tenders, try drizzling with oil and baking them in the oven. You can use coconut oil or avocado oil for extra flavor, according to The Healthy Foodie.
2. Peanut Butter and Jelly Sandwich
Enjoy an open-faced sandwich with a nut butter, such as almond butter. Make your own jam or jelly to cut down the amount of sugars and preservatives. You can even slice up some fresh fruit, including strawberries or bananas.
3. Pudding Cups
https://www.pinterest.com/pin/289567451017282508/
Forget plain Jane chocolate and vanilla pudding. Try a recipe for marscapone cheese pudding cups.