Take Your Favorite Childhood Foods to the Next Level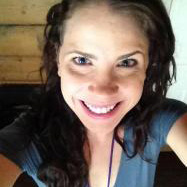 Katie Arnold
4. Pop tarts
Homemade poptarts are easier to make then you think. You can roll out refrigerated pie crust dough, cut into squares, add jelly, place a square on top, add icing and bake.
5. Cotton Candy
Enjoy a grown up version of this treat with a cotton candy martini. Pour mixed grape juice and vodka over a cup filled with cotton candy and enjoy.
6. Fries
Use a little olive oil and Parmesan cheese to bake green beans into 'fries.' You get the same great crunch without the fat and calories.
7. Tater Tots
https://www.pinterest.com/pin/247275835765275808/
Combine two of your favorites by making tater tot nachos. Replace the traditional tortilla chips with tater tots and add your favorite toppings, according to PureWow.