Crafts Made from Repurposed Soda Tabs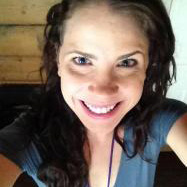 Katie Arnold
Rather than discard the tiny tabs from soda cans every day after having a refreshing drink; save them for valuable crafting material. You can repurpose those tiny tabs into beautiful and useful items for gifts or everyday use. Keep landfills free by showing off personal crafting skills and a sense of style.
Create a Handy Bowl for Storing Loose Ends
Connect tabs together in a circular pattern with stacked edges to craft a bowl that can easily hold pins, staples and loose change. Eliminate clutter in a sewing room or on a desk with a soda-tab bowl that looks great and adds organization.
Craft a Stunning Belt to Showcase Personal Style
Link soda tabs into a striking belt design with a traditional looped or V-style pattern to enhance the look of almost any dark attire. The metallic sheen of the belt looks great against little black dresses or red cocktail outfits.
Spruce up Any Room With a Pop-Tab Lampshade
Show off personal crafting skills and a love of recycling with a pop-tab lampshade. Enjoy how the lampshade becomes a wonderful centerpiece and conversation-starter for visiting friends and family.