Simple and Creative Ideas for One-of-a-Kind Reading Nook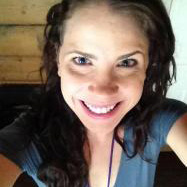 Katie Arnold
A comfy, cozy reading nook is the perfect place to escape and unwind, whether you're 4, 14 or 40. These intimate personal retreats can be integrated into almost any unused space, even tiny, unexpected places. Take a look at these special reading spots for inspiration.
Classic Cottage-Style Window Seat
No bay window? No problem! Repurpose or build your own, sturdy bookcase to serve the purpose.
Bright and Sunny Reading Corner
Let in plenty of natural light by turning a wall of windows into a comfortable space for reading. This bright look is perfect for homeschool classrooms, and it offers plenty of storage for books that span multiple reading levels.
A Playroom-Perfect Quiet Space
An unused closet provides plenty of space for a kid-sized reading nook. Artwork and oversized pillows make the space feel more comfortable and personal.