Simple and Creative Ideas for One-of-a-Kind Reading Nook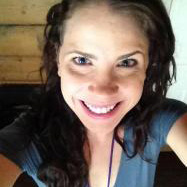 Katie Arnold
Cute and Cozy Reading Oasis
Even small closets make adorable reading nooks. This is a terrific way to repurpose a playroom closet.
A Hideaway Under the Stairs
Open up the space beneath your stairs, and transform it into a relaxing and inviting reading nook that the whole family can enjoy.
Simple and Secluded
A curved curtain rod turns any corner into a magical getaway. It's easy to adapt this idea to suit kids of all ages.