Bring A Nautical Theme Into Your Home With These Budget-Friendly Ideas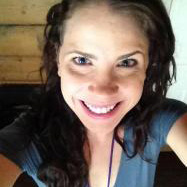 Katie Arnold
A nautical theme in your home provides an elegant look to remind you of past beach vacations. You might think that updating your home with a nautical influence could be too expensive; however, here are some ideas that utilize nautical ropes and cost next to nothing to make for yourself.
1. Curtain Rods
Wrapping rope around your curtain rod is a simple and great way to bring the nautical look home.
2. Ottoman
You can make your own nautical themed ottoman using an old tire and binding it with rope.
3. Trash Cans
Trash cans can quickly add to your nautical theme by winding rope around them, according to BuzzFeed.
4. Curtain Holds
Learn to tie some nautical knots and tie up your curtains with thick rope. This is a nice detail that visitors notice in a nautical styled home.
5. Lamp
You can makeover a lamp that you already have and secure rope in place as you wrap it up the height of the lamp.