10 Ways to Turn Dollar Store Buys Into Fantastic Home Decorations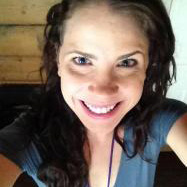 Katie Arnold
You can find a ton of amazing things at a dollar store that become ideal craft projects for you or your kids. Inexpensive plastic decorations may seem like a bad situation at first, but then you turn them into beautiful pieces on a rainy afternoon. Discover these 10 craft ideas by perusing the shelves of your neighborhood dollar store.
1. Mermaid Tiara
All you need is a simple plastic crown from a dollar store, and then glue sparkly beads, sea stars and sand dollars to the crown to make a mermaid tiara for when your daughter plays "Dress Up."
2. Seashell Tea Lights
A small box of tea lights turn into decorative candles when you melt the wax on a hot plate, pour it into the seashells you collected at the beach last year, you add a wick to the center. Once the wax hardens, you have your own tea lights.
3. Homemade Air Fresheners
Combine your favorite laundry scents with easy-to-find wedding favor bags to make homemade air fresheners that fit easily into a chest of drawers, on a book shelf or in a moving box.
4. Mirrored Planter
An ordinary, cubical flower vase turns into a stylish mirrored planter with some hot glue and small, square mirrors you can find at the dollar store.
5. Flower Letters
Cut out letters from a piece of cardboard, and then cover them with those inexpensive silk flowers you find in the corner of your discount retailer. All you need is hot glue and scissors to finish the job.