10 Ways to Turn Dollar Store Buys Into Fantastic Home Decorations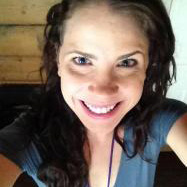 Katie Arnold
6. Photo Holders
Spray paint plastic candle holders the same color as your picture frames so they serve as an upright photo holder.
7. Decorative Trays
Plastic serving trays become wall hangings when you paint over them and cover them with stickers.
8. Bookends
Glue two plastic animal toys to a piece of wood. Then paint the animals and the wood the same color for styles, one-of-a-kind bookends.
9. Floral-Inspired Mirror
Remove the handles of several dozen plastic spoons. Glue these pieces, in concentric rows and circles, to the front of a round piece of cardboard with the middle cut out. Spray paint the petals of the flower, let them dry and attach a mirror to the back of the cardboard for a cute floral mirror that adds a touch of spring to your bathroom or bedroom.
10. Serving Tray
Paint an old picture frame and use an old placement or other fun printed paper as the "picture" to create a stylish serving tray to sit on your living room coffee table.