12 Unusual Pickled Items That Go Great in Any Pantry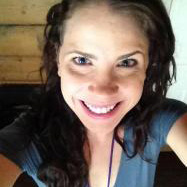 Katie Arnold
When you think of pickled food, your mind probably goes straight to cucumbers as you picture the savory vegetables that go great with hamburgers and sandwiches. Consider these other 12 foods that make surprisingly great pickled items as you preserve them in your Mason jars for your pantry.
1. Red Onions
Pickle red onions with some limes to create a tangy and tart combination that goes well as garnish with all kinds of meats.
2. Pineapple
Peter Piper picked a peck of pickled pineapples, thanks to cilantro, jalapeno pepper and citrus seasoned vinegar.
3. Radishes
Slice up some fresh radishes and layer them in the Mason jar before adding some pickling spices and vinegar. These bite-sized treats are surprisingly yummy.
4. Green Beans
Spice up your ordinary green beans grown in the garden when you preserve them by pickling. Combine salt, sugar, peppercorns and dried chilies for some hot green beans to go with your favorite tacos or burritos.
5. Watermelon
Combine candied ginger, allspice, anise and sugar in a bowl with apple cider vinegar. Pour this over a jar full of watermelon chunks and the magic begins.