Why yes, I'm a book worm and proud of it!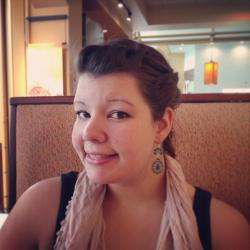 Jessica Griggs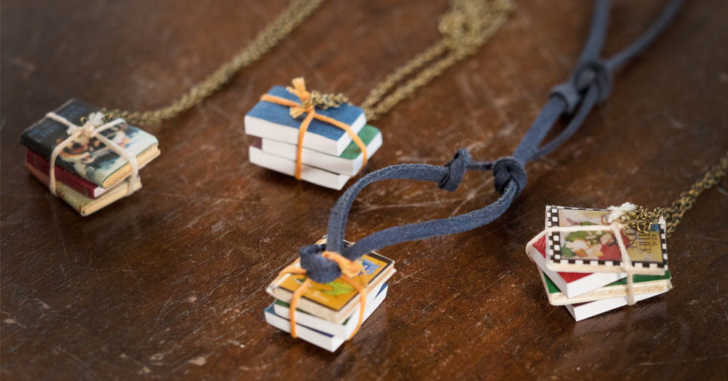 We all know someone who would absolutely flip over this stacked book necklace. Maybe that someone is YOU! This DIY could not have been easier, and as you can see the results are adorable! Once you make the stack of books, you can really add them to anything – short necklace, long necklace, bracelet, even earrings! No matter how you wear it, this necklace sure makes a statement: I'm a bookworm, and I'm proud of it! See what we did in the video below and get inspired to make your own tiny book necklace.
Want more book themed crafts? Check out this list of 9 DIYs every book lover needs!
Supplies:
– Mini books
– 18" necklace
– Tacky glue
– Embroidery floss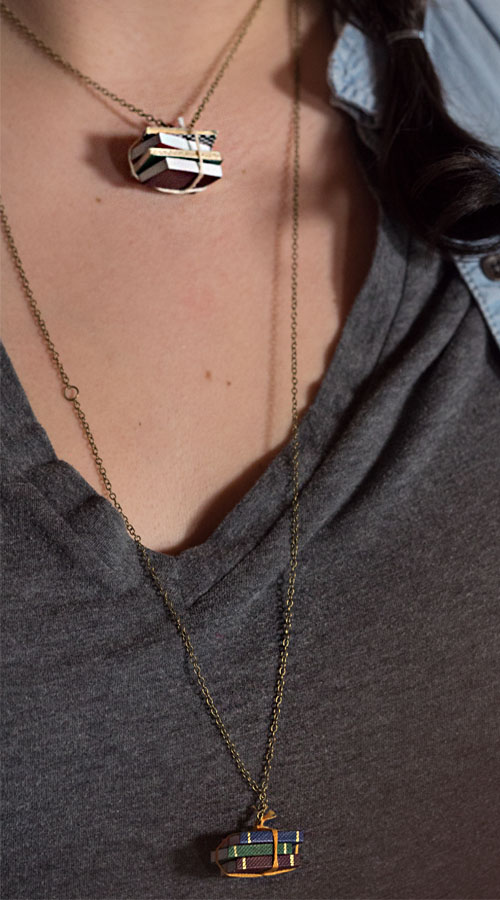 Directions:
1. Glue books together, make sure not to stack too neatly.
2. Tie book stack with embroidery floss, leaving the ends long.
3. With the long ends of the embroidery floss, tie to the jump ring, and attach the jump ring to the necklace.
4. Wear and look fab.