We've found three great ways to customize your holiday table setting with these super simple and super fun placemats.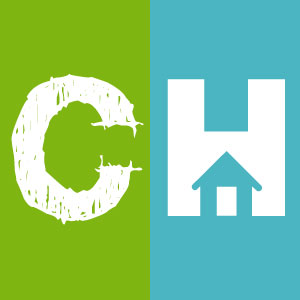 Crafty House
With Thanksgiving just around the corner, we've been thinking of ways to add personal touches to our table decor. One way to create a unique table setting is with personalized placemats. Not only are these easy to do, but they're also a great way to create memories with each passing year. With a just few crafting supplies (like scissors, glue, and paper) you can create a festive placemat for the holidays. We've come up with three ways to make a Thanksgiving placemat, but feel free to modify and add your own inspirations to this project – the more unique, the more special this becomes.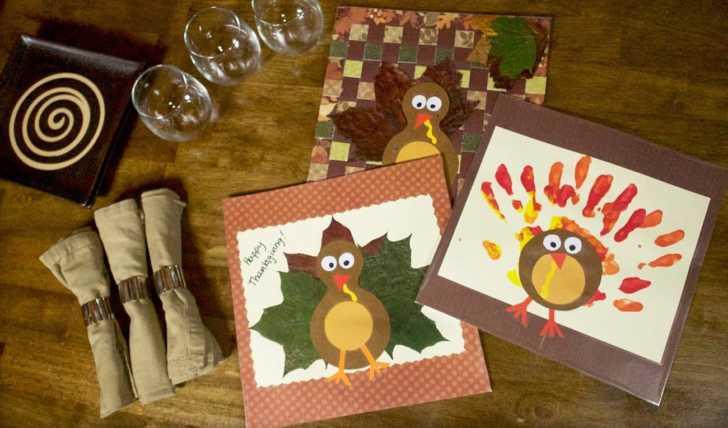 Check out this first page for a basketweave placemat tutorial; click on Page 2 to see our "handprint turkey" idea; and finally see Page 3 for a placemat using fall leaves. We hope you feel inspired to make a few of these for Thanksgiving!
Placemat Design #1: Basketweave
A simple over-under weaving pattern will make for some very unique placemat designs.
Supplies
— Contact / Clear Transparent Paper
— Multi-color Pack of Cardstock – brown, red, orange, green (8.5-inch x 11-inch)
— Decorative Cardstock (12-inch x 12-inch)
— Scissors & Crafting Scissors (with pattern)
— Glue
— Any additional decorations, such as leaves, cut out turkey, personalization, etc.
— Sharpie (if writing any personalizations)
Directions
— On a 12" x 12" sheet of cardstock, cut 1-inch strips with an Exacto knife, leaving a 1-inch border
— Cut 1-inch strips of paper – any color
— Weave individual strips through, alternating over/under to create a woven look
— Add any additional decorations, like a turkey, dried leaves, personalization, etc.
— Use clear transparent paper to laminate the placemats.
Check out a handprint turkey tutorial on the next page!