We've found three great ways to customize your holiday table setting with these super simple and super fun placemats.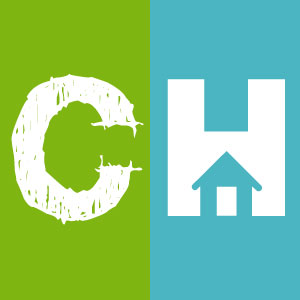 Crafty House
Placemat Design #2: Hand-Painted Turkey
This is a great one for nostalgia…let the kids do one for themselves or do a family handprint with each member making their mark.
Supplies
— Contact / Clear Transparent Paper
— Multi-color Pack of Cardstock – brown, red, orange, green (8.5-inch x 11-inch)
— Decorative Cardstock (12-inch x 12-inch)
— Scissors & Crafting Scissors (with pattern)
— Glue
— Craft Paint: red, yellow, brown, green
— Trays/paper plates to hold paint
— Sharpie (if writing any personalizations)
Directions
— Use 20" x 20" cardstock as base, paste 8.5" x 11" cardstock as background for the turkey.
— Pour paint colors onto separate trays.
— Dip hand in individual colors and press onto cardstock in a turkey feather pattern. Allow to dry.
— Once paint is dry, prepare the turkey: cut out brown circle for turkey head.
— Cut out turkey "gobble".
— Cut out turkey legs.
— Cut out turkey beak and white circles for eyes, using black sharpie to fill in eye.
— Glue these to center of hand-painted turkey feathers.
— With a sharpie, write down any "remembrances" such as "Happy Thanksgiving" or the name of the artist.
— Use clear transparent paper to laminate the placemats.
Check out a fall leaf placemat tutorial on the next page!