There's no shortage of space in this home – indoor or outdoor!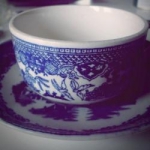 Rose Heichelbech
The craze for underground bunkers -which supposedly would keep their occupants safe and sound during a nuclear attack- was a craze which had its roots in World War II. The first meager bomb shelters were built in Europe during the war in order to shield against comparatively small bombs. Fast forward into the 1950s and beyond and there are expansive underground complexes being built in the U.S. – just in case the worst happened and nuclear war broke out.
Some of these homes are like something from a movie and there's one for sale right now in Las Vegas that reminds one of the underground home in the 1999 film Blast from the Past in particular. Have a look at this stunning 1970s specimen below.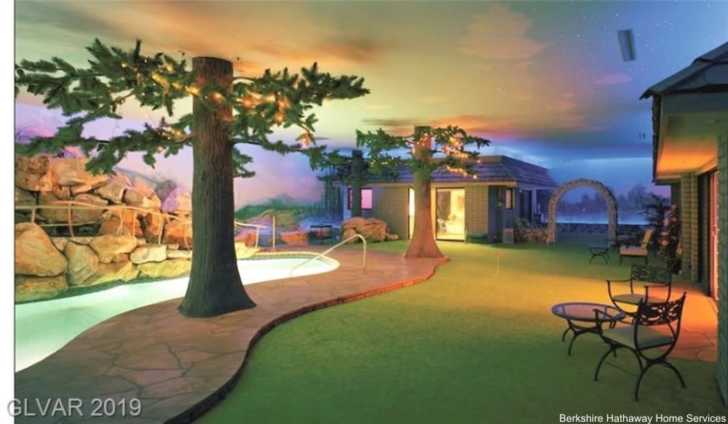 For sale since April of 2019, the ultimate doomsday home features 15,000 square feet of space, held aloft by steel and concrete construction. The street level home is unassuming, a take on Spanish colonial style with a red clay tiled roof. But, underneath lies a sprawling home accessible via elevator, replete with rooms and even an expansive "outdoor" space with elaborate lighting, faux grass, and "sky" in the background. This home is just 2 miles from the Las Vegas Strip.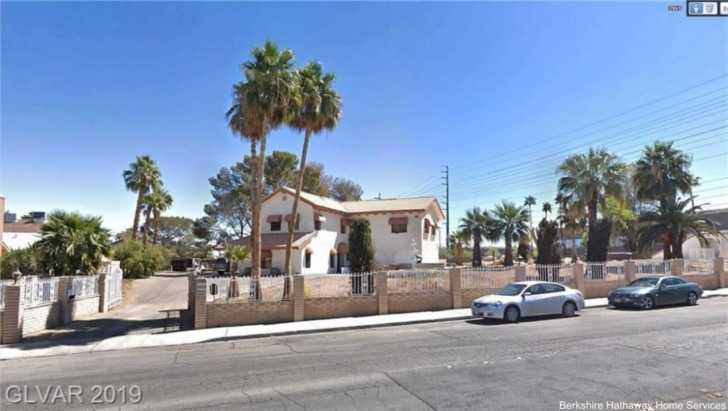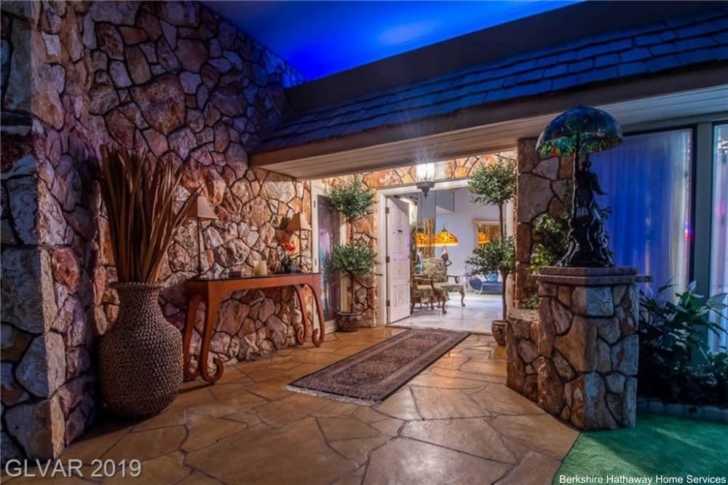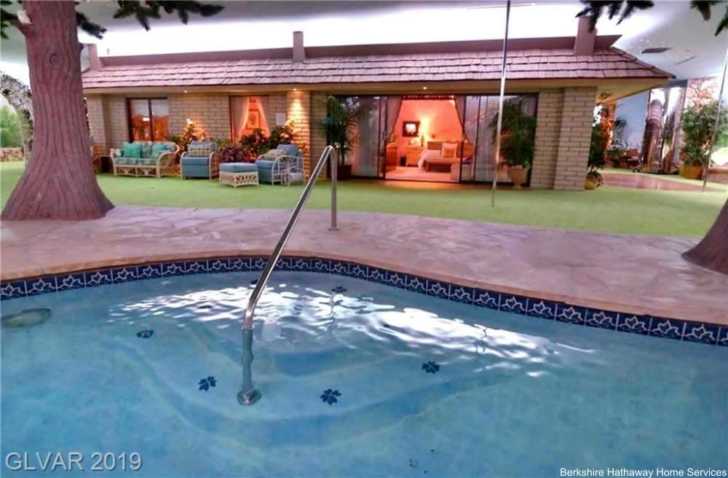 Check out this massive grill that's camouflaged to be a giant rock. It's like The Jetsons meets The Flintstones.
The exterior of the home has different colors of lights that change to make it appear as if dawn, dusk, night, and daytime are all happening normally. Perhaps not realistic up close, we can imagine that getting a peripheral glimpse of these lights out the window would be psychologically comforting if you had no access to the real world on the surface.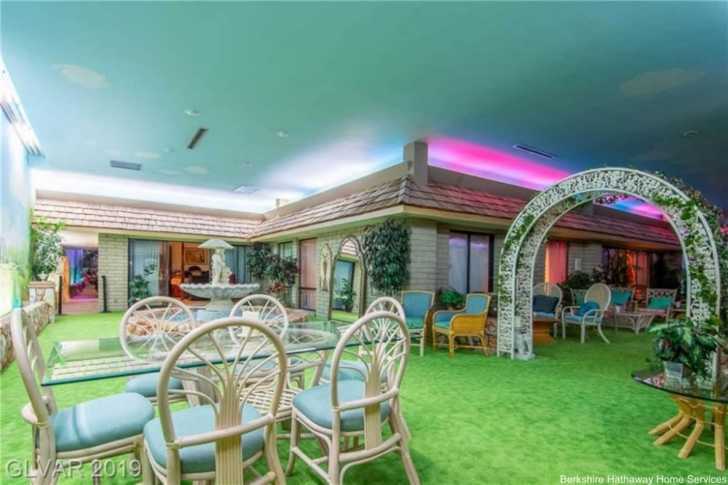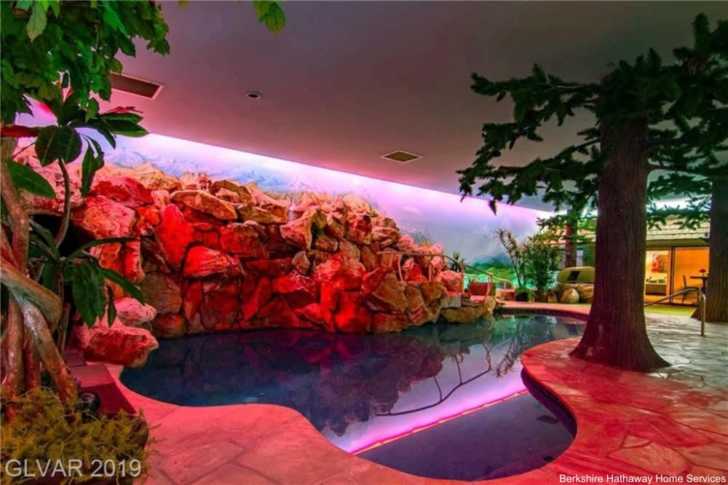 Once inside the house portion the decor is mixture of late 1970s grandeur and modern styling.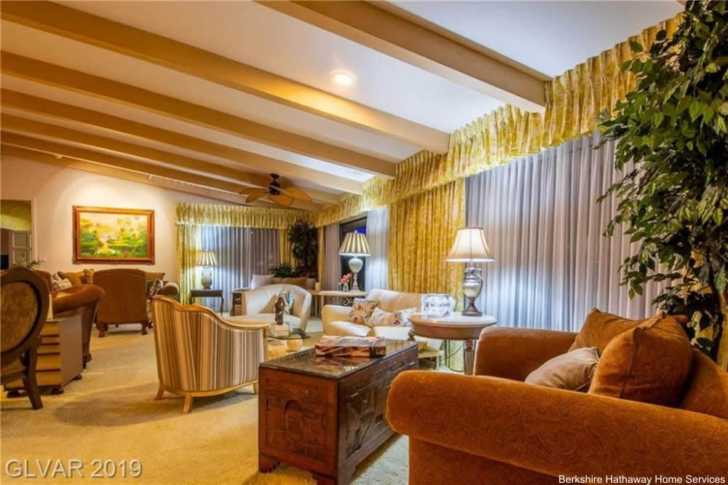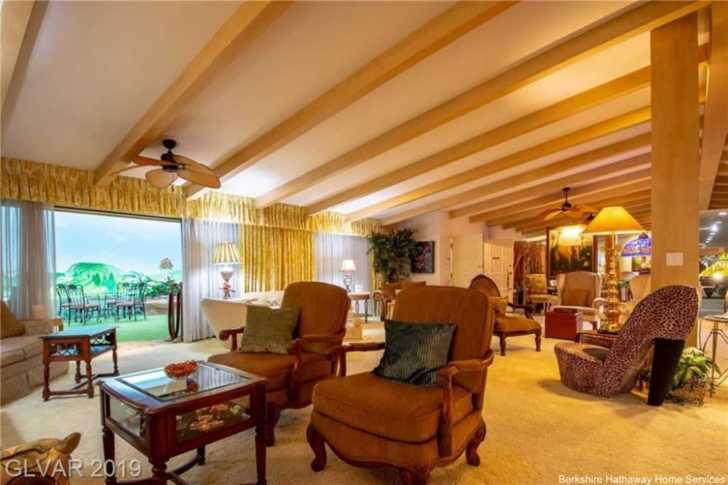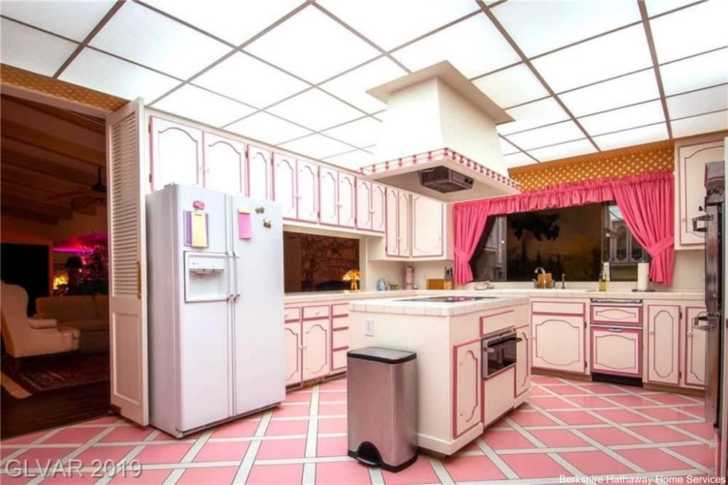 Murals along the perimeter simulate a mountain or country home, with gates and mills and even hikers painted in to mimic the real things.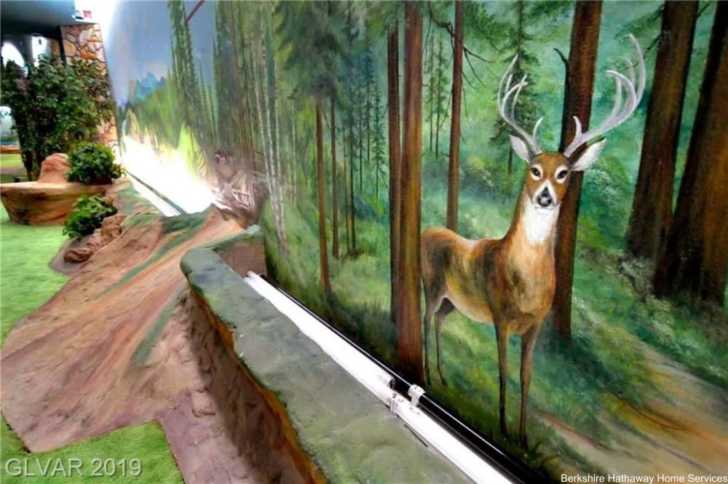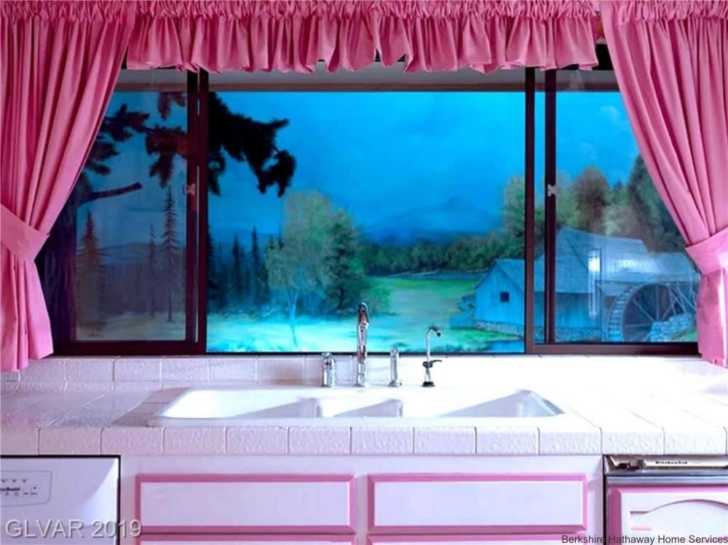 Click "Next Page" to see more of this incredible home!