I love all the clever candy alternative ideas!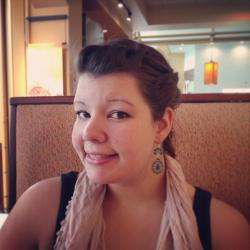 Jessica Griggs
If you have kids in school, then you know all too well that it's about time to start making Valentine's Day cards for all of the classmates and friends! This year instead of getting the generic, store bought cards, why not spend a little time with your kid and handmake some Valentine's Day cards? These ideas are cheesy and wonderful, and we love them! There are even a few on here that have candy alternatives, which is great if your school discourages all that extra sugar. Either way, just have fun with it!
You're All Write
*Elbow nudge* get it? Get it? This is too cute, and I love that it's something other than candy!
You're The Balm
Here's another cute candy alternative. I love that each lip balm is even wrapped in what looks like decorative duct tape. Love it!
Love Bug Fruit Cups
How cute are these guys?! Awww! You might not want to put forth the effort to make one for every kid in the class, but wouldn't this be a cute surprise in your child's lunch box on valentine's day?
You're a Gem
Aww, I love this simple idea. If you have any sort of graphic design skills and a printer, you can customize these tags in a snap!