I love all the clever candy alternative ideas!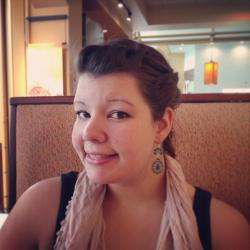 Jessica Griggs
Star "Bursting" With Happiness
Adorable! These would be easy to design and print. Plus if each card only gets 2 starbursts, that's pretty cost effective for you!
Love Robot
Aww! This guy is just looking for some love. Again, this might be a bit labor intensive for the whole class, but it might be cute in a special someone's lunch box!
tape. Love it!
Of All The Fish In The Sea…
Haha, how cute! Plus, Goldfish crackers are a great, less sugary option for valentine's day festivities!
You Make My Heart Glow
Who doesn't love glowsticks? I know I do! What a fun way to celebrate the holiday!