Which one of these libraries will you visit first?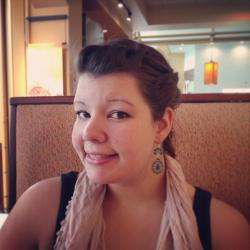 Jessica Griggs
It's no secret that we love reading around here. From thrillers to classics and everything in between. There's just something so magical about the possibilities held within the pages of a book. Maybe that's why the library scene in Beauty and the Beast is so famous – we all long for floor-to-ceiling shelves full of books, full of tiny little worlds to get lost in for the afternoon. In the spirit of magical libraries, we're here with our top 10 most majestic libraries list. We can't wait to visit all of these someday! Which one is your favorite?
1. Trinity College Library, Ireland
https://www.instagram.com/p/BgB__eWjUhL/
Trinity College Library is the largest library in Ireland and serves as the country's copyright library. All of the new books must come through this library when applying for copyright protection. Along with the famous wooden arches and spiral staircases, this library famous for the famous Book Of Kells, an illuminated manuscript made by Celtic monks in the year 800.
2. Bibliotheque Nationale De France, France
https://www.instagram.com/p/BfNkLj0HzZ4/
The original buildings for this library were finished in 1868. By 1896, the library was the largest book repository in the world, though not any more. New collections and architecture were added to the original structures in 1988.