Fun and festive food ideas for the whole family!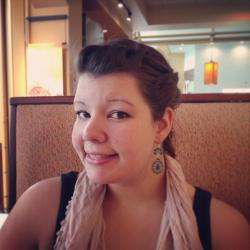 Jessica Griggs
We've got a few patriotic holidays coming up just around the corner – Memorial Day, Fourth of July, and Veteran's Day. If your family is anything like ours, they'll be over to celebrate and they'll be hungry! Here are 10 really creative ways to serve festive and patriotic food. We love that there is really nothing special about these snacks, just the way they are presented. Love it! Take a look and let us know which of these you are going to try out!
Patriotic Punch
Wow! This looks delicious and festive! The key to layered drinks is in the sugar content – put your heaviest sugared drink on bottom, and your lightest sugared drink on top. In the above image they used fruit punch on the bottom, blueberry pomegranate Gatorade in the middle, and Sprite Zero for the top. Make sure there's plenty of ice to prevent mixing!
Festive Trifle
Yum! This trifle looks relatively light, perfect for those outdoor BBQs and family gatherings. This recipe calls for pound cake, but you could just as easily use angel food cake for an even lighter treat.
Red, White, And Blue Shortcake
Good thing strawberries are in season! Here is another recipe that calls for cake, strawberries, and whipped cream. Use strawberries with blue whipped cream, and then switch it up with blueberries and red whipped cream!
Star Spangled Starberries
You guessed it, we've got another strawberry idea. I actually really love how easy this is, and I bet the kiddos would even have fun helping with this project!
Patriotic Bark
How stunning is this? Plus, it's make with Oreos and M&Ms. What's not to love?