You can find 'You'-themed Valentine's Day cards available on several Etsy shops.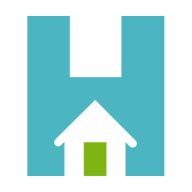 Steven Roberts
It's hard to believe that Valentine's Day is almost upon us. With most people going for a bouquet of flowers or a box of chocolates, you may just want to take a walk on the wild side and try something interesting. That is where the YOU-themed Valentine's Day cards come in. If you happen to have a fan of that Netflix stalker-drama series in your life, it may just be the perfect card to choose from.
https://www.instagram.com/p/B7y2v6QBMYR/
Some may find it strange that Joe Goldberg has managed to capture the hearts of so many people, despite the fact that he is a psychopath and a serial killer. It seems as if Badgley understands why. He told InStyle: "Sometimes he's the exact perfect balance between chivalrous and allowing his partner to be autonomous and empowered. He's actually, in some ways, made to be the perfect guy that does this really – to even say it's terrible is kind of an understatement – thing."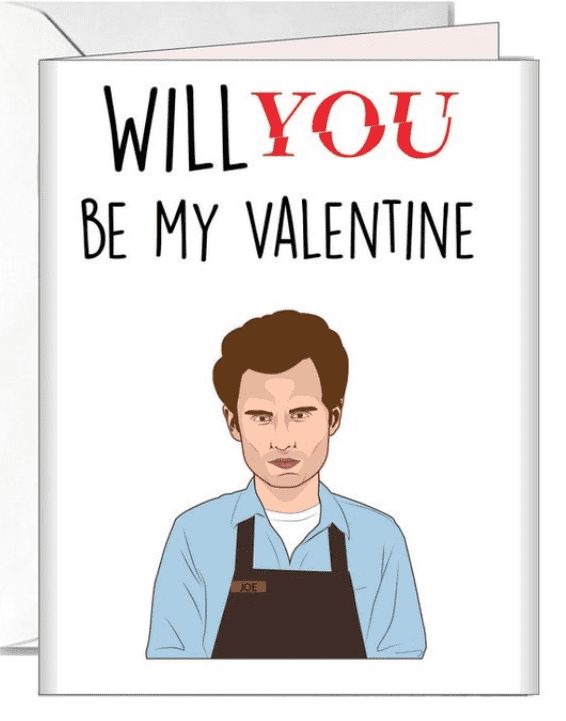 If you're really wanting to show your significant other how much you love them, then you might want to add some humor into the mix. At this point, you're probably asking where you can find and buy these cards. As it turns out, you can buy them on Etsy. In fact, they are quite popular and all you need to do is search for 'You Netflix' and you will be surprised by what turns up.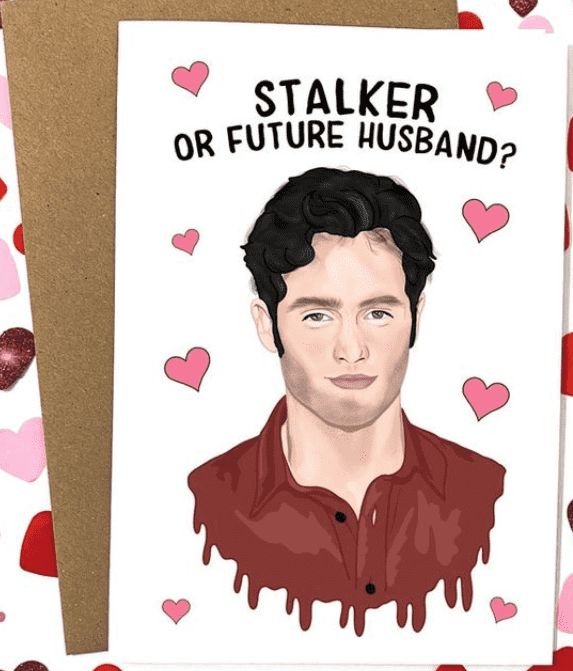 Since you only have to pay $3.77 for one of these cards, it really is a no-brainer. Perhaps you may also want to check out the 'Stalker or Future Husband' card by Bubble and Cheek for $4.12. It's hand-drawn!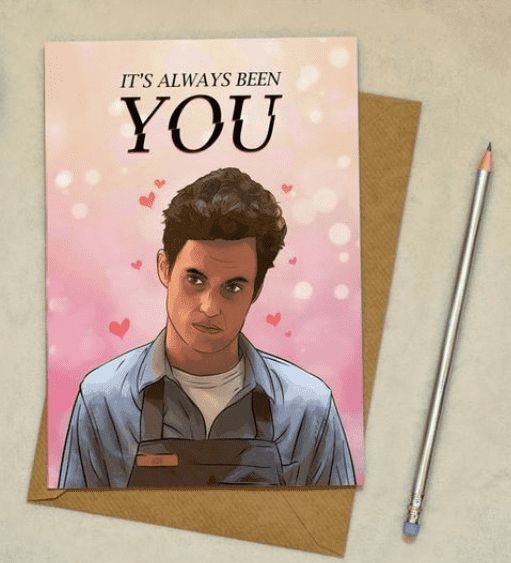 There are so many different options available, the sky is really the limit. Just choose one that really shows the depth of your love for someone else and the love that you share for a Netflix series and you have the winning combination for Valentine's Day you've been looking for.