The inspiration came from a 1940s dress!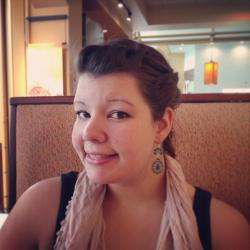 Jessica Griggs
Artist Sara Jane Murray runs a shop called Home Front Vintage, where she specializes in turning old maps from WWII into wearable items. These maps helped soldiers get their bearings and pointed the way to safety if need be.
While most maps today are made out of paper, the maps during the WWII era were made from silk. This made them durable, easy to roll up, and they could be read even when they got wet. A lot of the intact silk maps from this time are in museums, but the damaged maps can be found in specialty shops like Home Front Vintage.
A fellow artist and history lover had a one of a kind request for Sara Jane Murray. Bride-to-be Hester Cox ordered a simple yet elegant wedding dress to be made from the silk maps.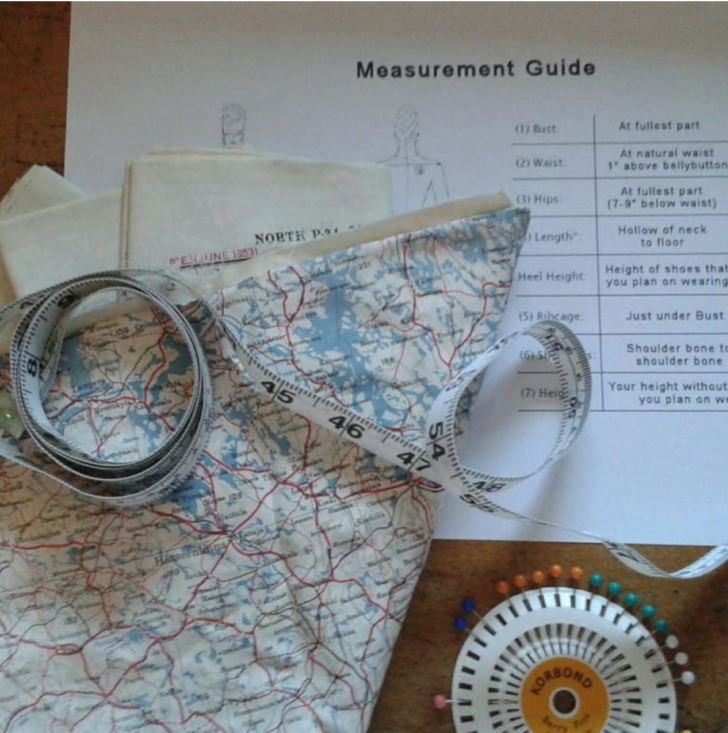 Hester told ABC News in an interview, "I never wanted a big white wedding, but I did want to wear something special."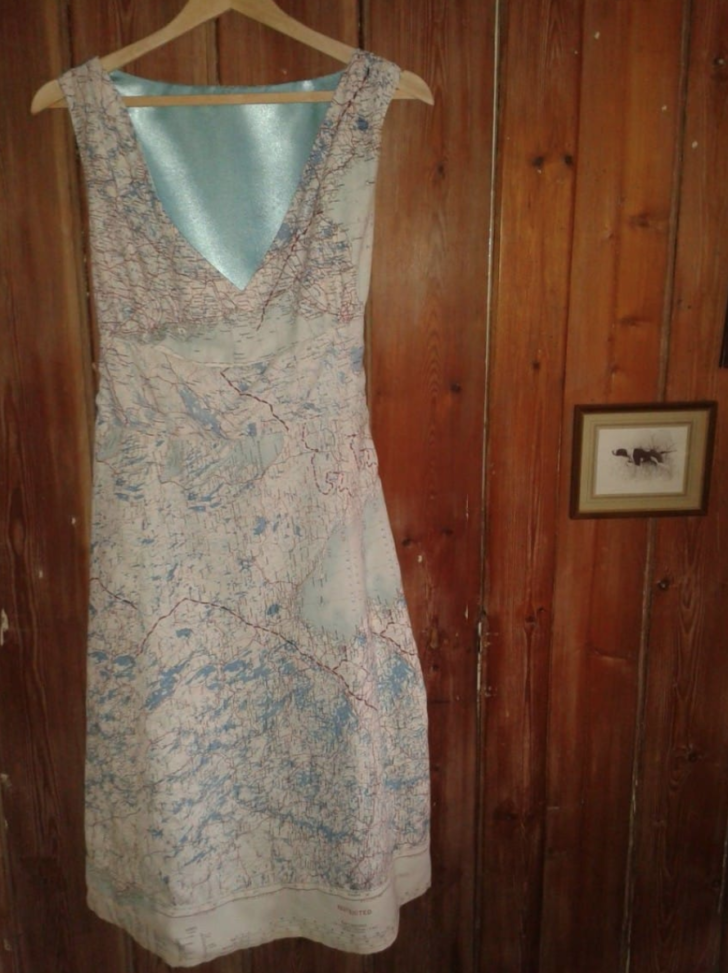 The inspiration for the basic form came from a 1940s dress. Sara changed up the neckline and added a fuller skirt, but otherwise kept the design simple. This allowed for the maps to really shine through and be the focal point. With an added blue silk lining, the dress was something old, something new, something borrowed, and something blue, all rolled into to gorgeous dress!