This is a great beginner project!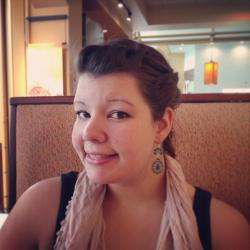 Jessica Griggs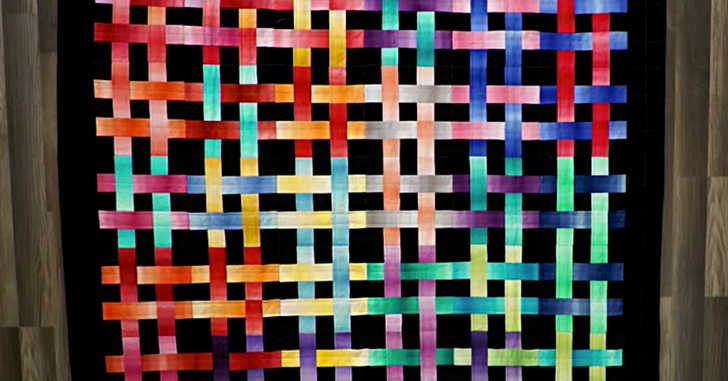 Isn't this lattice quilt just gorgeous? I love the way the colors pop on the contrasting black background. This is such a fun quilt, and while it may look intricate and complicated, it really couldn't be easier. In fact, this is a great first quilt for anyone just getting into the wonderful hobby of quilting!
The secret to making this simple is to use a jelly roll. Jelly rolls are pre-cut strips of 2.5-inch fabrics all from the same line and designer so you know the colors you're using all work together really well. Pre-cuts are a quilter's best friend!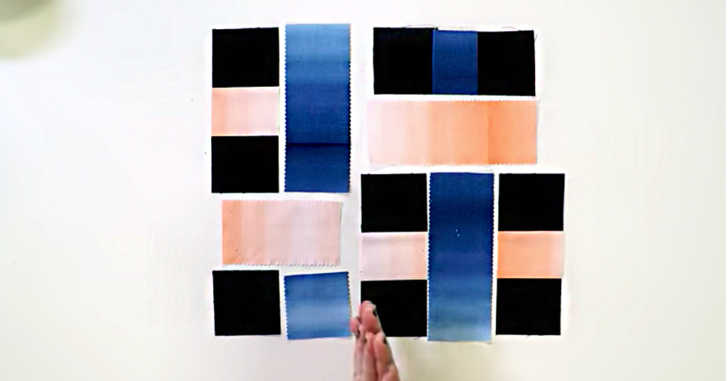 Angela Walters walks us through every step of the way with this quilt. She starts by cutting her pre-cut strips into smaller rectangles and then cutting her background fabric into smaller strips as well. Then, she pieces the block you see pictured above, and shows us how to sew and iron it all together!
Finally, we see the blocks put into rows, and those rows build up into a quilt. Angela also gives us some fun tips on how to quilt the top of this beauty! She prefers a walking foot with this particular pattern, and she'll tell you why in the video below. Go ahead and see how easy this lattice quilt is! Happy quilting, friends!