A few of these trends are dear to our hearts for sentimental reasons, but most of these styles faded away for very good reasons!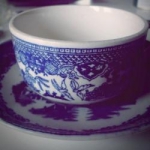 Rose Heichelbech
From overly fussy lampshades to shag carpet, there are bad decorating trends in every decade. While a few of these quirky trends might be dear to our hearts for sentimental reasons, most of these decor styles faded away for very good reasons! Here are some of the worse decorating fads since 1940. Keep reading to find out which of these ill-advised trends was hot the year you were born.
1940 – Large Print Chintz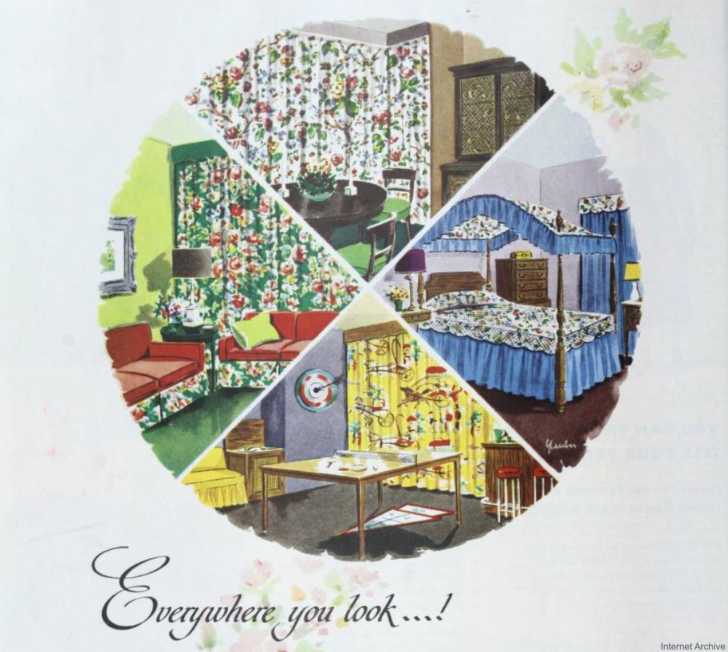 1941 – Busy Linoleum
There's nothing that brings back memories of the old family kitchen quite like patterned linoleum. Even so, many of the designs were very busy and very bright!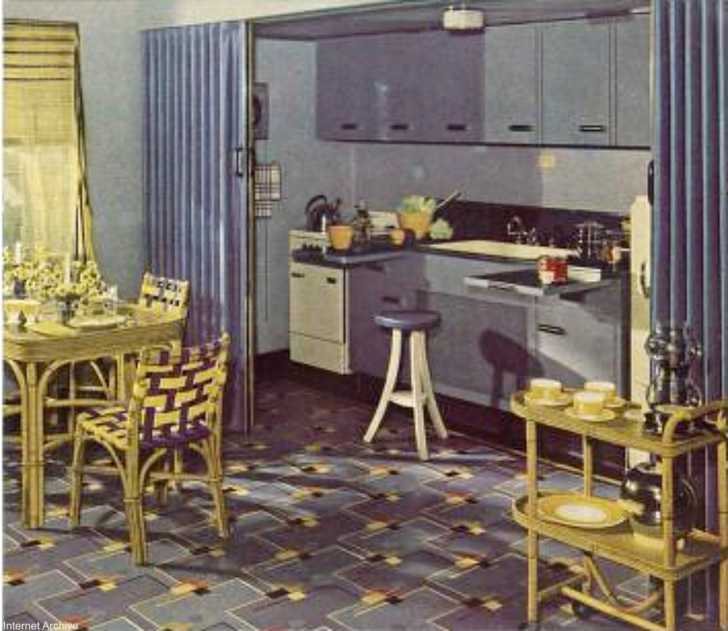 1942 – Voluminous Bedskirts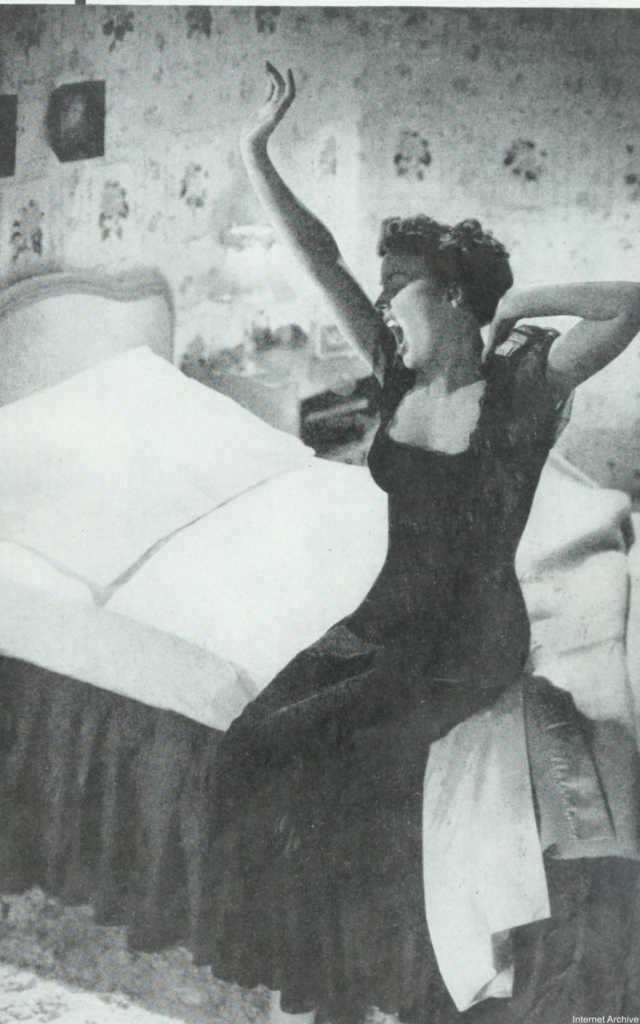 1943 – Serious Pastels
In the '40s pastels could be found in almost any area of the home, with kitchens, bathrooms, and nurseries decked out in as much pastel color as possible.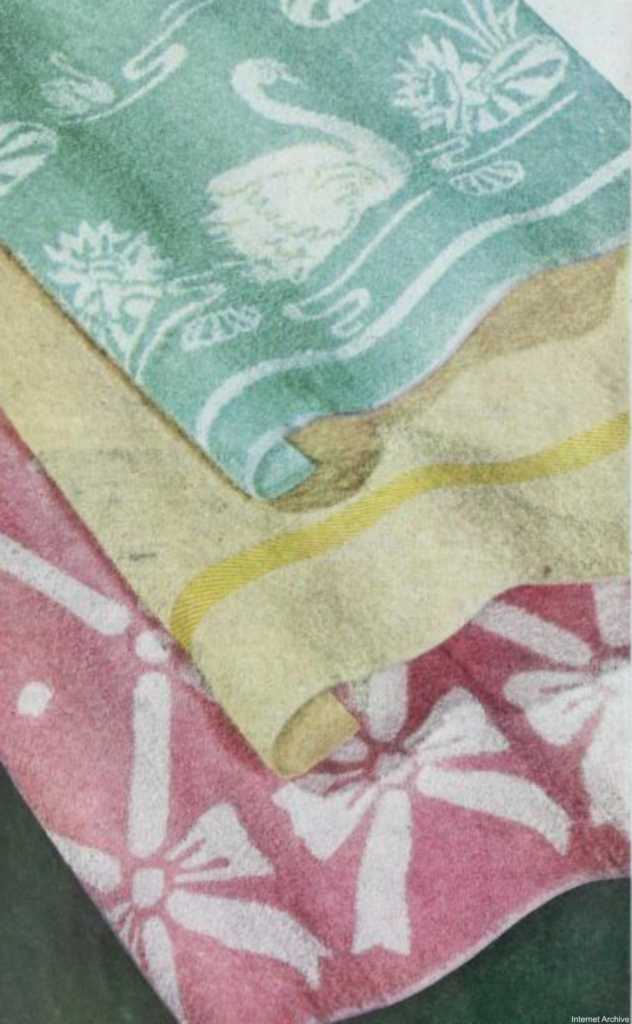 1944 – Ruffled Lampshades
Of all the places to put ruffles, you'd think that lampshades would be off limits. Having these in your home was just asking for more dusting and housework. Who remembers laboriously trying to get these fussy shades clean?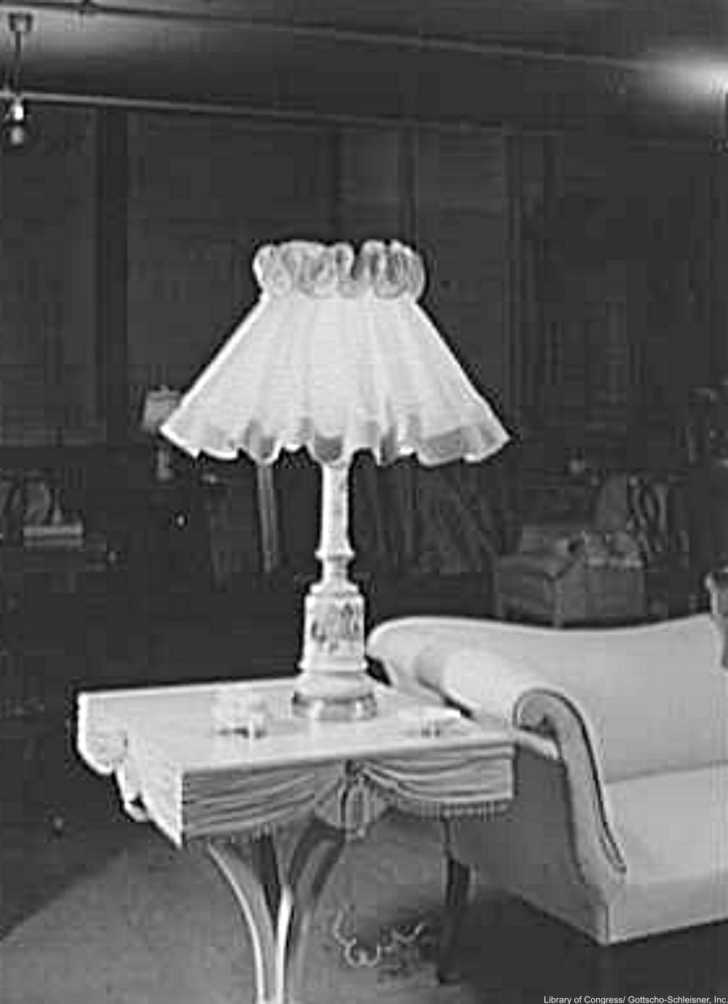 1945 – Chalkware Wall Plaques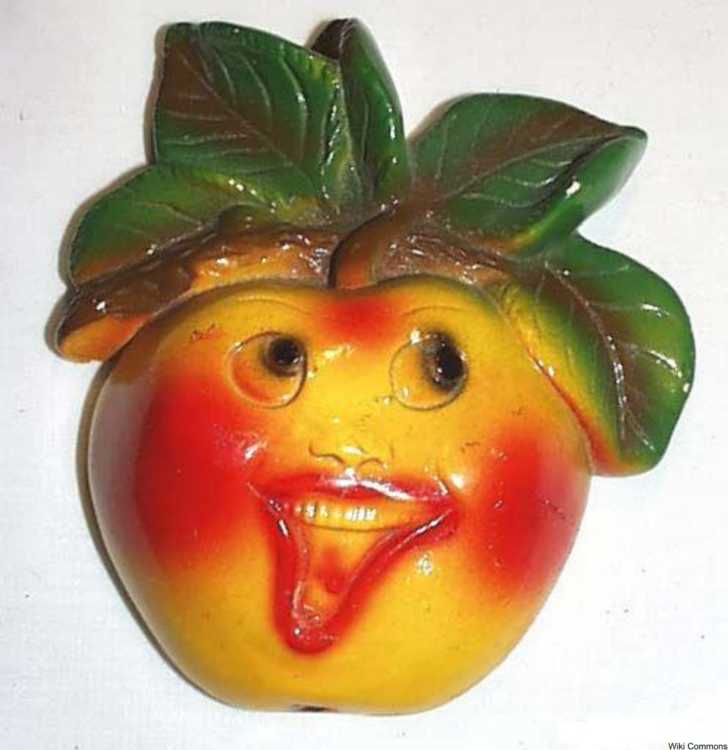 1946 – Bold Carpet
After the war ended and frugality in all things was no longer a necessity, designers set to work creating new patterns which would catch the eye and never let go! These large patterns were often flowers or plants, but also came in plaids and checks.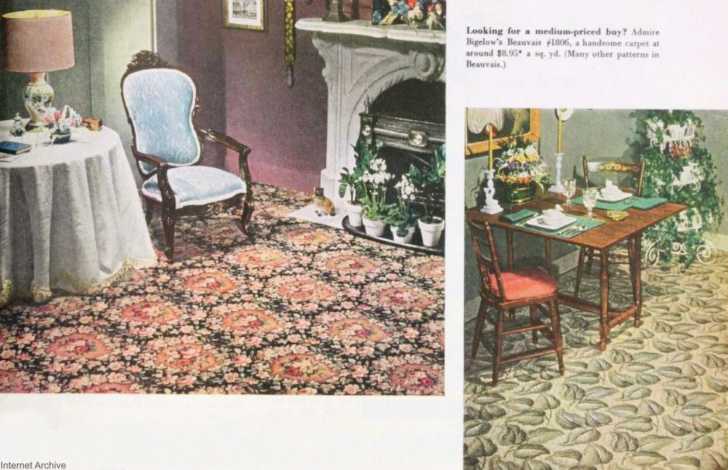 1947 – Striped Upholstery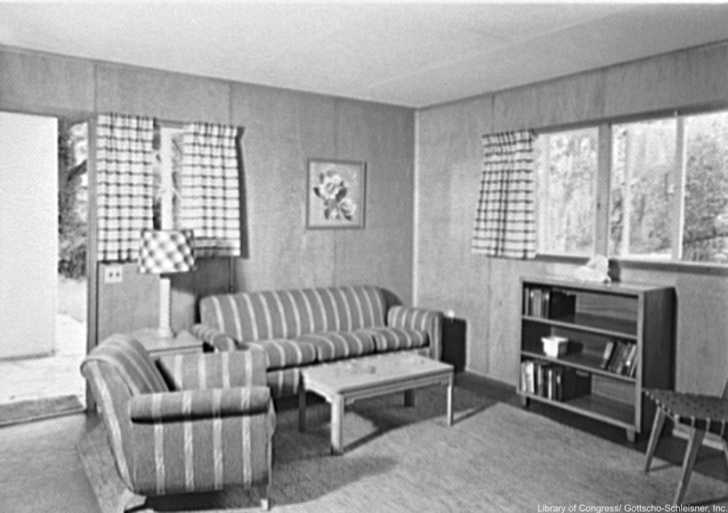 1948 – Plaid Upholstery
Plaid upholstery has made appearances many times throughout the years, but in the late '40s and early '50s it was often paired with other patterns and early American style furniture to create a sort of lodge gone wild effect.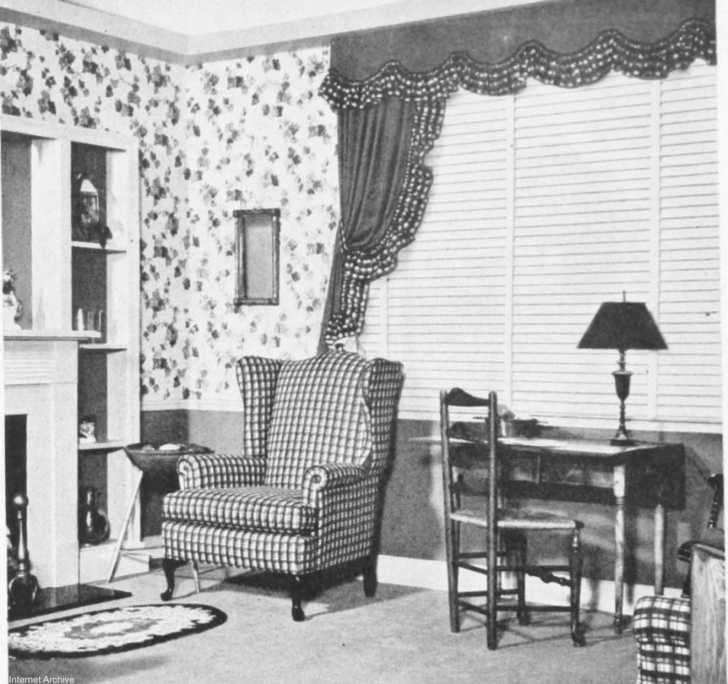 1949 – Very Large Wallpaper Patterns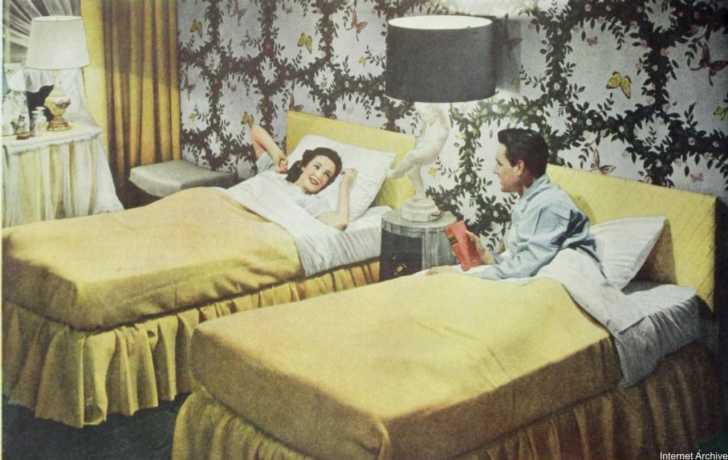 Click "Next Page" to see decor trends from the '50s!