It really is as easy as print, paint, peel!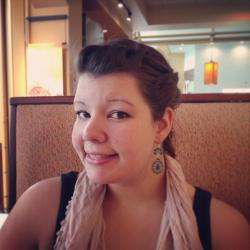 Jessica Griggs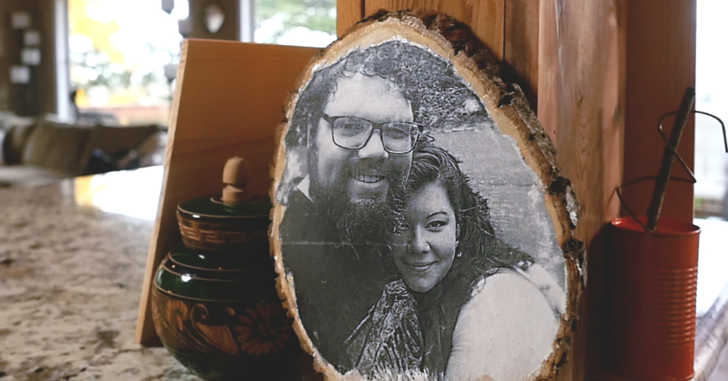 I'm sure you've seen similar tutorials floating around pinterest and the crafting world, and wondered if it really is as easy as print, paint, peel. Let me be the first to say: it really is! I've read many of the articles saying that it doesn't dry all the way, or how the paper doesn't come off, or that it's easy to scrape off the image. I personally did not experience any of these pitfalls. You can see what we did in the video below. I think the key to this successful first time photo transfer was a combination of using the right supplies (photo gel medium & laser printed photo), letting everything dry a minimum of 24 hours, and soaking the photo in a layer of wet paper towels. If the picture looks cloudy when dry, you can always wet down a paper towel, and scrape off some more paper. Try it for yourself and see how easy it really is!
Supplies:
– Laser printed photo
– Smooth piece of wood
– Gel medium with gloss finish
– Paintbrush
– Mod podge (to seal)
– Ruler or other straightedge
Directions:
1. Cut photo to size, if necessary. Paint a thick layer of gel medium onto the front of the picture, coating paper completely.
2. Lay photo down on wood, and use ruler to gently smooth out wrinkles in the paper.
3. Let picture dry completely overnight, so wood can soak in the ink. Once dry, cover wood in a layer of damp paper towels and let sit. Using a wet rag, gently scrape off the paper using small round motions. You can rinse the wood under a faucet to get the last remaining bits of paper.
4. Once surface is smooth, paint a layer of mod podge over everything to seal and protect.
5. Hang up and enjoy!!