Twice the triangles means twice the wonkiness!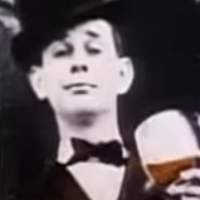 Chris Foster
While we love the modern, sleek looking quilts, there is just something to be said about a quilt that is a little…wonky, to say the least!
In the following video tutorial from GourmetQuilter, you will learn how to make the Wonky Wonky Triangle block. The cutting is a little bit random, but we promise that the end result is a fun block that you can enjoy experimenting with in terms of different color combinations, arrangements and sizes.
There is no doubt that this block would definitely give you an eye popping quilt. I mean, twice the triangles means twice the wonkiness!
Now, if you are more of a classic quilter, we understand this tutorial may not quite seem like your style, but don't disregard it just yet! We are sure you are going to love making it and we bet you know a kiddo who will think the crazy block is just up their alley!