Get instructions for both right and left-hand crocheters!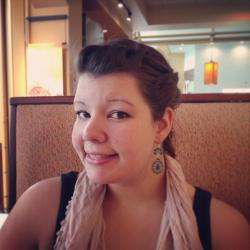 Jessica Griggs
Where are my lefties at? Learning how to crochet when your dominant hand is your left hand is so difficult! My first venture into the wonderful world of crocheting was when I was in my teens. My mother is left handed, and she really wanted us to learn how to crochet together. She tried to learn and teach me, but somehow we just never got the hang of it! Finally, years later, I taught myself how to crochet. My poor mom never learned! I think she was too distraught from having to mirror everything and it just never stuck. Well, this one is for you, momma! Here are the crochet instructions for the exact same stitch, the Wishbone stitch, only showing how to do everything with the left hand.
If you're a left-handed crocheter, I'm so impressed by you! Keep on crocheting and showing us all how it's done!